A Turkish-born Muslim teacher claimed that her school had a culture of racial and ethnic hostility. The U.S. 10th Circuit Court of Appeals (whose decisions apply to Colorado employers) recently ruled that her complaints of national origin discrimination may move forward. This case offers several lessons on how to handle cultural differences in the workplace. 
Principal made and allowed insensitive comments
Zeynep Unal worked as a teacher in a school district's gifted and talented program for about four years before the district hired Katheryn Vandenkieboom as the principal at her elementary school. Born in Turkey, Unal speaks with a distinct Turkish accent and is the only foreign-born teacher at the school. Before Vandenkieboom's arrival, Unal was considered a good teacher and received regular positive reviews.
According to Unal, Vandenkieboom made numerous hostile comments to her and allowed other staff members at the school to make the same type of comments. For example, when the principal and other teachers began discussing an American movie in the faculty lounge, Vandenkieboom told Unal, in front of the others, "You wouldn't know about this. You are not from here." During an after-school Christmas concert, Vandenkieboom thanked various teachers for being at the concert but then approached Unal to ask, "What are you doing here?" (Unal's child was participating in the concert.) Vandenkieboom also corrected Unal's pronunciation in front of staff. And a coworker once called Unal "a turkey from Turkey" but later apologized.
Unal also alleged that Vandenkieboom and her staff made insensitive remarks about other nationalities as well. She claimed they repeatedly referred to a Vietnamese family as the "little people" and openly joked about an Asian family's surname, Fu, by turning it into the crude insult "F.U." The office staff also made announcements over the school's intercom system in fake foreign accents and then laughed about it.
Hostile work environment based on national origin
Unal sued the school district, its superintendent, and Vandenkieboom for violating Title VII of the Civil Rights Act of 1964 by creating a hostile work environment based on her national origin, among other things. The parties agreed that Unal was subjected to some unwelcome harassment, but the district argued that the harassment wasn't based on her national origin and wasn't sufficiently severe or pervasive to create a hostile work environment.
The district court agreed with the school district, granting it summary judgment (dismissal of the case without a trial) on Unal's claims. But on appeal, the 10th Circuit overturned that ruling, sending her hostile work environment claims back for a trial.
The 10th Circuit noted that Title VII is not a "general civility code." To proceed to trial, Unal needed to show that a rational jury could find that her workplace was "permeated with discriminatory intimidation, ridicule, and insult . . . that is sufficiently severe or pervasive to alter the conditions of [her] employment and create an abusive working environment."
Evidence of harassment supports claim
Unal had to show that the harassment was based on discriminatory animus toward her national origin. The court noted that evidence of animus directed toward her specific nationality would be the strongest evidence, but harassment directed at others of different nationalities could also be considered in evaluating her claim.
The court found that Unal provided evidence that some of the offensive comments were based on her own nationality, including:
Vandenkieboom's question about why she would attend a school Christmas concert while thanking other teachers who attended;
Vandenkieboom's exclusion of her from the faculty discussion of an American movie because she was "not from here"; and
Another staff member's comment that she was a "turkey from Turkey."
Although each comment wasn't necessarily supportive of a hostile work environment claim, the court found that taken together, they were intended to negatively emphasize Unal's status as a foreigner.
The court also determined that the staff's comments directed at people of other nationalities, such as the derogatory remarks about the Vietnamese and Asian families, as well as their use of feigned foreign accents to make school announcements, supported an inference that the school's administration permitted a culture of animus toward foreign-born individuals.
In addition, the court gave weight to several incidents in which seemingly neutral conduct resulted in Unal being treated differently than other teachers. For example, Vandenkieboom solicited negative feedback about Unal from a substitute teacher but didn't do that for any other teachers. The principal also discounted Unal's expertise in the gifted program, excused other teachers from attending Unal's meetings while not excusing attendance at other teachers' meetings, and let months pass before she assigned an instructional assistant to help Unal while assigning an assistant to another teacher in only a week.
Although those incidents were not discriminatory on their face, the court viewed them in the totality of the circumstances and determined that a reasonable jury could conclude that they were the result of a larger environment of hostility based on national origin.
Close case on severity or pervasiveness
The conduct that Unal alleged created a hostile work environment occurred over a three-year period. While noting that there is no "mathematically precise test" to determine whether harassment is sufficiently severe or pervasive to have altered a term, condition, or privilege of employment, the court concluded that Unal met that standard.
Calling it a close case, the court viewed the totality of the circumstances of Unal's allegations and found that a reasonable jury could find that she was subjected to unwelcome harassment that created an abusive work environment based on her national origin.
Handling diverse employees
By allowing this case to proceed to trial, the court sent a strong message to Colorado employers to clean up any workplace culture that excludes or segregates workers based on their national origin or creates hostility toward employees from other countries. Making jokes, name-calling, correcting pronunciation, and engaging in other conduct that treats individuals differently because of their name, accent, appearance, food or music preferences, religious observances, or traditions can lead to a hostile work environment claim.
To avoid hostile work environment claims based on national origin, take the following steps to make sure your managers and staff understand what is, and isn't, acceptable behavior at work:
Make sure your harassment policy prohibits unlawful conduct based on all protected characteristics, not just sexual harassment.
Provide examples of unacceptable conduct in your harassment policy, including conduct that targets workers on the basis of their national origin, religion, or ethnicity.
Require all employees to review and acknowledge your harassment policy at least annually.
Train management to recognize and stop such conduct before it becomes severe or pervasive.
Promptly investigate any complaint of workplace harassment, and take steps to correct improper conduct so that it doesn't happen again.
Emily Hobbs-Wright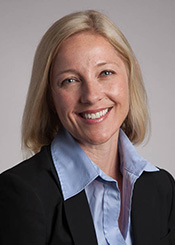 is an attorney with Holland & Hart LLP, practicing in the firm's Denver, Colorado, office. She may be contacted at ehobbswright@hollandhart.com.