Two federal agencies have announced that going forward, they intend to pursue criminal charges against individuals involved in illegal anticompetitive activity. And HR professionals "often are in the best position" to ensure compliance, the organizations said in a new guidance.

The document, Antitrust Guidance for Human Resource Professionals, is a joint guidance from the U.S. Department of Justice (DOJ) and the Federal Trade Commission (FTC). Issued in late October, the guidance is intended to alert those involved in hiring and compensation decisions to the requirements of federal antitrust laws, the agencies said.
Antitrust Prohibitions
Generally, federal antitrust laws govern competition among businesses. Of particular importance to HR are the laws' prohibition on agreements between competing employers to limit their employment terms. This applies to recruiting, compensation, benefits and even job opportunities, according to DOJ and FTC.
An HR professional likely would violate these laws if he or she agreed with another individual at another company to: (1) set employee compensation within a limit or range or (2) refrain from soliciting or hiring the other company's employees.
These wage-fixing and no-poaching agreements are per se violations of the law, the agencies warned. It doesn't matter whether they are ever implemented.
The guidance also says that HR professionals may violate these laws if they share certain information with a competitor: "Even if an individual does not agree explicitly to fix compensation or other terms of employment, exchanging competitively sensitive information could serve as evidence of an implicit illegal agreement."
For examples of illegal activity, see Q&A, below.
What's at Stake
The guidance says that DOJ previously dealt with violations through civil enforcement actions. Going forward, however, the department intends to "proceed criminally" when the agreements are naked, which the document defines as "separate from or not reasonably necessary to a larger legitimate collaboration."
"DOJ will criminally investigate allegations that employers have agreed among themselves on employee compensation or not to solicit or hire each others' employees," the guidance says. "And if that investigation uncovers a naked wage-fixing or no-poaching agreement, the DOJ may, in the exercise of its prosecutorial discretion, bring criminal, felony charges against the culpable participants in the agreement, including both individuals and companies." And if another party is injured by an agreement, that party could sue for damages, the guidance warns.
Agreements to share information, on the other hand, are not per se illegal and won't result in criminal prosecution. However, they may create civil liability when they have, or are likely to have, an anticompetitive effect, the guidance says. "Even without an express or implicit agreement on terms of compensation among firms, evidence of periodic exchange of current wage information in an industry with few employers could establish an antitrust violation because, for example, the data exchange has decreased or is likely to decrease compensation."
HR Takeaway
The big takeaway for HR professionals is, of course, to avoid engaging in the activities outlined in the guidance. In addition, law firm Orrick recommended on its AntitrustWatch blog that HR professionals take the following steps.
Assess whether your company is currently a member of any wage-fixing or no-poach agreement with a competing employer. ("Particular attention should be paid to possible oral agreements or understandings, 'handshake agreements,' and 'gentlemen's agreements' that are not embodied in a written contract," according to Orrick.)
Review your company's contractual relationships with suppliers, vendors, and others.
Implement compliance programs designed to prevent employees from entering into anticompetitive hiring agreements.
Another firm, McDermott, Will & Emery, echoed the compliance training advice, advising its clients to include HR professionals in antitrust training that is usually focused on marketing and sales employees. "HR professionals may lack some of the antitrust sensitivity of their colleagues," the firm wrote. "Given the DOJ's strong stance that it will investigate 'naked' wage-fixing and no poach agreements criminally, it behooves clients to include HR professionals within the scope of their antitrust compliance training."
The agencies, however, want HR to go one step further and report any such behavior. Accompanying the guidance was a list of "red flags." According to DOJ and FTC, antitrust concerns arise if you or your colleagues:
Agree with another company about employee salary or other terms of compensation, either at a specific level or within a specific range;
Agree with another company to refuse to solicit or hire that other company's employees;
Agree with another company about employee benefits;
Agree with another company on other terms of employment;
Express to competitors that you should not compete too aggressively for employees;
Exchange company-specific information about employee compensation or terms of employment with another company;
Participate in a meeting, such as a trade association meeting, where the above topics are discussed;
Discuss the above topics with colleagues at other companies, including during social events or in other nonprofessional settings; or
Receive documents that contain another company's internal data about employee compensation.
Reporting personal involvement with any of these activities can benefit an individual, according to DOJ and FTC. Through a leniency program, "corporations can avoid criminal conviction and fines, and individuals can avoid criminal conviction, prison terms, and fines, by being the first to confess participation in a criminal antitrust violation, fully cooperating … and meeting other specified conditions," the guidance says.
Q&As on Antitrust Violations
DOJ and FTC offered a set of questions and answers to help HR professionals understand their responsibilities. The following are excerpts from that list. For the full guidance and accompanying Q&A's, click here.
Q: I am a new HR professional, and I am attending my first professional conference next week. What should I watch out for to avoid violating antitrust law?
A: You should not enter into agreements about employee compensation, other terms of employment, or employee recruitment with other HR professionals who work at competitors, meaning other companies that compete for the same types of employees. Also, avoid discussing specific compensation policies or particular compensation levels with HR professionals who work for competitors.
Q: I work as an HR professional in an industry where we spend a lot of money to recruit and train new employees. At a trade show, I mentioned how frustrated I get when a recent hire jumps ship to work at a competitor. A colleague at a competing firm suggested that we deal with this problem by agreeing not to recruit or hire each other's employees. She mentioned that her company had entered into these kinds of agreements in the past, and they seemed to work. What should I do?
A: What that colleague is suggesting is a no-poaching agreement. That suggestion amounts to a solicitation to engage in serious criminal conduct. You should refuse her suggestion and consider contacting the FTC to report the behavior of your colleague's company. If you agree not to recruit or hire each other's employees, you would likely be exposing yourself and your employer to substantial criminal and civil liability.
Q: I am an HR professional who serves on the board of our industry's professional society. We are interested in determining current and future trends in industry wages. Can we distribute a survey asking companies within the industry about current and future wages?
A: It may be unlawful for you, a member of the industry, to solicit a competitor's company-specific response to a wage survey that asks about current or future wages, or to respond to a competitor's request to provide such information. In addition, it may be unlawful for the professional society to distribute company-specific information about past, current, and future wages. Competitors' exchange of nonpublic, company-specific information about current and future wages may violate antitrust law, unless certain survey procedures are followed to mitigate the risk of competitive harm.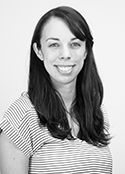 Kate McGovern Tornone is an editor at BLR. She has almost 10 years' experience covering a variety of employment law topics and currently writes for HR.ComplianceExpert.com and HR.BLR.com. Before coming to BLR, she served as editor of Thompson Information Services' ADA and FLSA publications, co-authored the Guide to the ADA Amendments Act, and published several special reports. She graduated from The Catholic University of America in Washington, D.C., with a B.A. in media studies.