States with employment-related ballot questions mostly approved them Tuesday, and employers have little lead time before many must be implemented.

All told, companies with workers in any of 14 states have new provisions with which they must comply, some as early as January 1.
Minimum Wage
Arizona, Colorado, Maine, and Washington all considered minimum wage increases on their ballots and all approved them, according to various news reports. The first three voted to phase in a $12 per hour minimum wage by 2020. Washington's will be $13.50 by that year.
Steven T. Collis, an associate with Holland & Hart in Colorado, said the change "is a significant increase that could affect employers' budgets and bottom lines, especially smaller employers or those in rural areas."
The increase in Colorado will be phased in, with the first increase to $9.30 per hour happening on January 1, but "[a]s employers face the wage increase and manage their budgets accordingly, they may face tough decisions regarding the size of their workforce, which could raise key legal issues relating to layoffs and the impacts of those layoffs," Collis told BLR.
In Maine, the restaurant industry will be especially affected by the change, according to Connor Beatty, an associate with Brann & Isaacson. "Currently, a reduced minimum wage applies to restaurant servers and other workers who rely heavily on tips, but this exception will be phased out over time," he said. Maine's first increase—to $9 per hour—also happens in 2017.
Arizona and Washington also will see their first increases with the new year—Arizona's to $10 per hour and Washington's to $9.47.
Voters in South Dakota considered a minimum wage ballot question but it would have reduced employee pay. The initiative would have established a $7.50 minimum wage for workers under age 18. (All workers in the state currently receive $8.55 and a planned increase to $8.65 is set for January 1.) Voters rejected the change 71% to 29%.
"For many South Dakotans in the business community, such a high percentage of 'no' votes was likely shocking, as several organizations were openly in favor of a youth minimum wage, including a strong endorsement from the Rapid City Chamber of Commerce and Rapid City Convention and Visitors Bureau," said Kassie Shiffermiller, an associate with Lynn, Jackson, Schultz & Lebrun, P.C.
Paid Leave
Arizona and Washington also both passed paid sick leave provisions.
In Arizona, employers must allow workers to use the time for a wide range of purposes, including their own and their family members', broadly defined, physical or mental illness, preventive care, or services related to domestic or sexual violence, according to an alert by Dinita L. James, a partner at Gonzalez Law, LLC.
Employers with fewer than 15 employees must allow workers to earn 24 hours per year, while those with 15 or more employees must grant 40 hours of paid earned annual leave. These requirements begin July 1.
Washington mandated 1 hour for every 40 hours and also allows workers to use the time for themselves or their families. It doesn't take effect, however, until 2018.
Right-to-Work
Voters in Alabama, South Dakota, and Virginia considered "right-to-work" questions that had varying success.
Alabama voters approved their ballot question, which amends the state's constitution to make clear that employers cannot require workers to join a labor union as a condition of employment. State law already requires that, however.
Virginia voters, who considered the same type of question, rejected theirs. "Because right to work already is the law in Virginia by statue there was no need to enshrine the principle in the state's constitution," explained Jonathan Mook of DiMuro Ginsberg. "There is no serious thought that the Virginia legislature will change the law, so amending the constitution was unnecessary. It would be overkill as the voters made clear in rejecting the proposed amendment."
In South Dakota, the ballot asked voters to rescind the state's right-to-work status but they rejected the measure. "South Dakota's long-standing status as a right-to-work state is preserved, at least for now," said Jennifer Frank, also of Lynn, Jackson, Schultz & Lebrun, P.C. "Employers and labor unions alike are reminded that they cannot mandate that employees join a union or require that all employees to pay a fee to unions regardless of whether they belong to that union."
Marijuana
While the questions were not directly aimed at employers, several states also considered initiatives on medical or recreational marijuana use.
Arkansas, Florida, and North Dakota approved medical marijuana and Montana votes lifted restrictions on their existing law. California, Nevada, Maine, and Massachusetts approved it for recreational use.
Only voters in Arizona, who also were considering a recreational measure, rejected their ballot question.
For employers, these changes don't require that they alter any workplace rules. Companies are still free to prohibit workers from using marijuana at work.
However, some state laws, like Arkansas and Maine, prohibit employers from discriminating against an individual based on his or her marijuana use. The other new measures do not appear to have an employment nondiscrimination provision.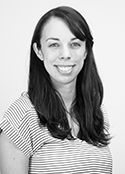 Kate McGovern Tornone is an editor at BLR. She has almost 10 years' experience covering a variety of employment law topics and currently writes for HR.ComplianceExpert.com and HR.BLR.com. Before coming to BLR, she served as editor of Thompson Information Services' ADA and FLSA publications, co-authored the Guide to the ADA Amendments Act, and published several special reports. She graduated from The Catholic University of America in Washington, D.C., with a B.A. in media studies.