by Joanne Wells, Manager, Learning Center of Excellence, Halogen Software
Among the many factors threatening an organization's future is the threat of suddenly facing critical vacancies and the subsequent disruption in leadership, business continuity, or special knowledge and skills unique to the organization. With looming retirements and the increasing propensity of talented employees to change organizations, the need for succession planning best practices to build a strong and flexible talent bench has never been greater.
A recent leadership survey conducted by UNC Kenan-Flagler Business School found that amid a significant demand for high-potential talent, 65 percent of talent management professionals were less than satisfied with their organization's ability prepare and fill mission-critical roles.
How to create a succession planning strategy
Leaders looking to future-proof their organizations are using an integrated approach, incorporating succession planning at multiple career levels into the overall talent management strategy. Instead of grooming one or two candidates for specific roles, they are identifying groups of high potential employees earlier in the careers and using talent pools to develop them to take on a variety of critical roles.
The key to creating a future-proof succession plan is to use a data-driven process, aligned with organizational strategy and integrated into the full cycle of talent management.
Begin with the end in mind
Rather than attempting to replace the current leadership by duplicating it, savvy leaders begin by identifying the critical knowledge, skills, abilities and experience that the organization will need to have in place to lead and implement its strategy in the future.
Since specific future needs can change over time, the talent pool approach brings the advantage of flexibility by providing a broader diversity of talent earlier in their careers who can be developed to meet needs as they emerge. This exercise is best treated as an ongoing one, with regular discussions to ensure alignment of roles and competencies with organizational strategy and needs.
Once the roles and competencies needed are identified, learning professionals can identify or create optimal experiences and tools to help candidates develop them. Ideally, this will be a mix of developmental assignments, lateral and promotional moves, training and mentoring.
Populate the pools
Talent pools are best filled as part of the regular, ongoing cycle of talent management. During the employee performance review process, evaluate all employees on the basis of their current performance level, potential for the future, readiness for a move and retention risk.
Assess employees for the competencies identified during the first step and by using a variety of methods, including performance reviews, 360o reviews, interviews and assessments. This will ensure an objective, well-rounded approach aligned with strategy and that will help avoid subjectivity or bias.
Conducting a robust performance review process across the organization and collecting results yields many advantages beyond the scope of this article, but for our purposes, it enables the identification of high performers, high potentials and those who exemplify the vision, culture and values of the organization who can be considered for talent pools.
A 2013 white paper by Aon consultants recommends assessing a candidate's potential along the specific dimensions such as cognitive, personality, learning, motivation, leadership, performance and cultural fit.
Organizations may choose to have a single talent pool of all employees with high potential for advancement into leadership roles, or multiple pools for different critical career tracks, depending on the size and needs of the organization. Talent pools are best when kept fluid, with regular monitoring and re-assessments of candidates to track progress and allow for new entrants as well as exits from the pool.
Developing and using talent pools
Once talent pools are filled with a diversity of high potential talent at various stages in their careers, it is tempting to think that the work is done. Where this model of succession planning demonstrates its real value is in what you do with the talent pools.
In short, implement the learning strategies identified earlier to help each candidate reach his or her potential. Using an organization-wide automated tool will help to provide visibility and oversight in the development of high potential pool-members.
The data-driven, talent pool approach to succession planning enables an across-the-organization view of talent to diagnose strengths, gaps, and identify opportunities for moving talent to fill gaps and meet development needs. Regular reviews of data and discussion of candidates are conducted at increasingly higher levels of the organization.
This approach, when HR and leaders gather to review talent pools, facilitates viewing talent as organizational rather than departmental assets, with managers willing to discuss, commit to develop and share talent across the organization.
Ensure the future success of your organization with talent pools
Talent pools are useful, but keep in mind that they are filled with individuals. High potential employees are placed in pools to enable accountability, focused attention and consideration in filling positions, but that does not mean they should be treated as a group rather than as individuals. Pay attention to individual needs, rates of progress and career aspirations.
Managers are key in conducting regular one-on-one conversations about career and development goals and in assessing retention risk. Managers can also help their employees to apply newly learned skills in assignments and projects and in regularly debriefing to assess progress, review plans, and identify developmental needs.
Mentors outside the regular reporting relationship are also helpful career accelerators, helping high potential employees make networking connections and providing guidance and insight. As high potentials progress, they can themselves serve as mentors to earlier-career high potentials, benefiting the development of both parties.
Research by Bersin by Deloitte indicates that organizations with the most mature succession planning strategy emphasize a systemic relationship between talent and data, that is aligned with organizational strategy and integrated with the entire talent management system, with a goal of increasing talent engagement, productivity and retention. Making succession planning best practices an integral part of strategic planning and talent management will ensure bench strength capable of future-proofing the organization's mission and vision.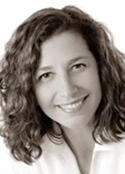 Joanne Wells is Manager, Learning Centre of Excellence at Halogen Software. Joanne has over 20 years of experience in managing, coaching and mentoring skilled professionals. In her current role, she is responsible for employee skills development and career progression.