Several California employers have in recent weeks shelled out millions of dollars to settle claims that their employees should have been paid for time spent waiting for security checks.

Despite a few employer-friendly rulings on the subject, some companies are opting to settle these claims, which one expert says remain a high-value target.
Recent Updates
The U.S. Supreme Court almost 2 years ago ruled that Amazon warehouse workers were not entitled to compensation for time spent waiting for and undergoing security screenings. The screenings were not integral and indispensable to the workers' principal activities and therefore not compensable under the federal Fair Labor Standards Act (FLSA), the Court held in Integrity Staffing Solutions v. Busk, 135 S. Ct. 513 (2014).
California, however, has a lower standard, according to Michelle Lee Flores, a member of Cozen O'Connor and a contributor to BLR's California Employment Law Letter. The state's Department of Industrial Relations says that employees must be paid "for all time that the employee is under the control of the employer, and includes all the time the employee is suffered or permitted to work."
However, in a claim filed against Apple®, a federal district court held that security screening time wasn't even compensable under that standard because employees could avoid the screenings by choosing not to bring a bag to work. But similar suits are still making their way through the courts and many employers are opting to settle, with several multi-million dollar agreements coming out of the state last month. CVS appears to top the list at $13 million, according to various news reports.
This recent focus on security screenings is attributable to several factors, Flores told HR Daily Advisor. First, employees rarely punch a card at the door anymore. They use a computer located elsewhere, but employers want them right at the door when they do a bag check, she said. "I think logistically things have changed and sometimes we're not thinking about the ramifications of it."
In addition, these types of claims can bring high-dollar recoveries, Flores said. Even if individuals' recoveries are small, it adds up quickly, especially because of huge classes caused by high turnover in retail. In the 1990s, plaintiffs' attorneys focused on meal breaks. Now that most employers have meal break compliance figured out, it's bag checks. "I think what's going on is plaintiffs' counsel are looking for these types of uniformly enforced company policies that then get very easily class-certified," Flores said.
Employer Actions
So what's actually compensable? The "control" question is important, as is consideration of whether the activity is "integral," Flores said. And employers also can consider whether the time spent in screenings is de minimis, or small enough to be disregarded.
However, there's no bright line as to how many minutes is de minimis. "There seems to be some time between 5 minutes and 10 minutes … where it's not going to be de minimis anymore," Flores said. (To complicate matters, the de minimis argument may not be available to California employers much longer: the 9th U.S. Circuit Court of Appeals—which covers Alaska, Arizona, California, Hawaii, Idaho, Montana, Nevada, Oregon, and Washington—could soon decide whether this FLSA doctrine is truly permissible as a defense to California claims.) Moreover, the integral/de minimis analysis isn't an "either/or" question. "It's not one or the other," Flores said. "There's no bright line."
At the very least, employers need to be aware of this trend and evaluate whether any policies or practices need fixing, Flores said. The safe fix, of course, is to allow workers to clock out after their bag is inspected. But, as mentioned above, that's not always practical.
Employers hoping to avoid such claims may need to devise a more creative solution, Flores said, possibly by considering the following questions:
Where are we possibly having people clock out and then do something?
How can we improve our clock-out process so we can pay employees but also meet what we feel is one of our security needs?
Is there a process by which we can adjust our security measures?
For example, she said, if you have a lot of employees being released at the end of a shift, you could designate a manager to be at the ready so workers can leave without a significant wait time. Alternatively, you could stagger shift end times, Flores said; "there are ways to tweak that."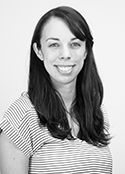 Kate McGovern Tornone is an editor at BLR. She has almost 10 years' experience covering a variety of employment law topics and currently writes for HR.ComplianceExpert.com and HR.BLR.com. Before coming to BLR, she served as editor of Thompson Information Services' ADA and FLSA publications, co-authored the Guide to the ADA Amendments Act, and published several special reports. She graduated from The Catholic University of America in Washington, D.C., with a B.A. in media studies.