by Magali Delafosse, group VP of HR, Crown Worldwide Group
In today's global economy, sending talented employees abroad has not only become a growing trend, but a competitive necessity. It's projected that between now and 2020, annual international assignments will increase by 50%—having already increased by 25% over the last 10 years. But overseas assignments can be extremely expensive: as much as three times the cost of a person's typical annual salary.
While global compensation is incredibly important to an organization, management oftentimes undervalues the impact it has on assignees' morale, motivation, and performance. It's important that organizations know how to optimize the benefits of international assignees and are able to design and administer appropriate pay levels and rewards for a globally mobile workforce that lowers costs, improves parity, and simplifies the administration of assignments.
In that regard, here are three critical tips for deploying a successful and fair global compensation plan:
1. Compensation is more than just salary
Monetary gain is only one piece of what employees consider when deciding whether or not to go abroad for business. It's important for companies to think about the total reward framework that are given to international assignees, not just salary.
Under the Crown World Mobility Local Plus compensation package, the assignee transitions to host compensation but also receives additional benefits traditionally associated with the home country balance sheet approach, which may include: settling-in assistance, local transportation, dependent education, home leave, language training, and spousal employment assistance.
The high cost of traditional global compensation packages is driving many companies to consider alternatives, like Local Plus, which in particular is emerging as the most popular. This also allows the company to show more parity between local and expatriate populations as a reflection of being a global organization.
2. Consider the generation
Depending on the age of the international assignee, employees will have different expectations about working abroad. Aging Baby Boomers and family-oriented Gen-Xer's value benefits like pensions (the more long-term the employee, the more likely they are to look into local pension regulations); quality schools (for example, schools in Asia have waitlists for children), and good medical coverage (the private versus public dilemma in the U.S. carries over to other countries as well).
Millennials, on the other hand, who generally are more ready for adventure and are willing to travel to more places, care more about flexibility and growth opportunities in the overseas role. They value networking, experiences, and time to travel and explore the new land.
3. Consider the country
Depending on the home and host location, compensation may fluctuate in the name of parity. Varying costs of living, tax laws, and even safety all play into an employee's global compensation package. (For instance, it's not as easy to send someone to Africa as it is to London!)
The company should look at the pay ranges in the country according to the role or title the assignee is currently in and translate their current salary to reflect that of the host country—with the housing allowance taken into account.
It's a good idea to use pure local packages for temporary assignments in locations where the home and host compensation and living conditions are similar and the employee does not have many continuing home country obligations, or the employee is moving from a low-to-high wage location.
Compensation is only one piece of what people consider when deciding whether or not to go abroad for business. Moving forward, companies need to think about the total reward framework, the generations they are giving them to, and the specific country in which the employee will be relocating. When all are taken into account and woven together, it ensures that a fair and successful global compensation package can be provided.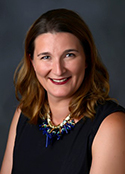 Magali Delafosse is currently group vice president of HR for Crown Worldwide, having been with the company since 2011. With over 15 years' extensive experience in talent acquisition, talent management, and leadership development from roles working for multinational companies in Asia Pacific and EMEA, she has an in-depth understanding of the strategies required to be a successful HR business partner. With her global team of 25, Magali manages all aspects of Crown's human resources, supporting over 5,000 employees in almost 60 countries and across Crown's six brands.
She develops and oversees the company's global HR strategy which includes employee relations, employee engagement, compensation and benefits, leadership development, HRIS, and talent acquisition. Magali is a French national, a member of the American Chamber of Commerce in Hong Kong, is very active in the HR industry as a member of the CIPD and speaks at industry conferences. She earned a Bachelor Honorary Degree in European Business Administration and Languages from the University of Preston, U.K., and a Master Degree in Human Resources and Management from Sheffield Business School, U.K. From more information, view the Crown World Mobility website at: www.crownworldmobility.com.