The U.S. Department of Labor (DOL) announced December 1 that it will appeal a court's injunction temporarily halting new overtime regulations.

A federal judge for the U.S. District Court for the Eastern District of Texas enjoined the rule November 22, calling the regulation "unlawful" and noting that changes like those included in the rule should be left to Congress.
The rule would have increased the salary threshold for the Fair Labor Standards Act's (FLSA) white-collar exemptions. DOL regulations currently require employers to pay overtime to all employees making less than $455 per week (which amounts to $23,600 per year), whether or not they meet any of the law's duties tests. New regulations, set to take effect December 1, would have increased that threshold to $913 per week (equaling $47,476 per year).
Twenty-one states sued, alleging that DOL overstepped its authority. Business groups filed a similar suit and the two were consolidated. The plaintiffs requested an emergency injunction, which the court granted on a nationwide basis (State of Nevada v. United States Department of Labor, No. 4:16-cv-00731 (E.D. Texas, Nov. 22, 2016)).
Business groups applauded the order but DOL immediately promised to consider further legal action. A few days later, it announced its intent to appeal.
The district court still has jurisdiction and could make the injunction permanent, but it's unlikely to do so, according to Jonathan Segal, a partner and managing principal at Duane Morris LLP. Instead, it probably will afford deference to the 5th Circuit, he told BLR®.
Employer Takeaway
It's no surprise that DOL appealed the order, according Jo Ellen Whitney, a senior shareholder at Davis Brown and editor of the Iowa Employment Law Letter. "The DOL spent considerable time and resources attempting to address what it considered a modern flaw in the classification system," she said.
The judge's reasoning for issuing the injunction also probably has something to do with it. He called into question DOL's existing salary-basis test—not just the legality of the new regulations, according to Whitney. "A significant portion of the court's ruling on the temporary injunction relies on the idea that the tripartite test of base wage rate, duties, and salary basis of payment is flawed," she explained. "That is very sweeping language for a temporary injunction."
This means that the duties test could receive greater weight in the future. "That makes it even more critical that employers continue to take this opportunity to review and correct classifications where the duties test component was at issue," Whitney said.
Employers shouldn't, however, take any impulsive actions based on the appeal, says Michelle Lee Flores, a member of Cozen O'Connor and a contributor to the California Employment Law Letter. (For more on carefully weighing your options in light of the injunction, see Overtime Rule Injunction Leaves Risks in Every Direction.) "I think this shows that we are definitely in for a fight from both sides as to the legality and enforceability of the DOL's rules," Flores said.
Whitney agreed that ongoing and substantial litigation is likely; it is "by no means" clear that the rules won't eventually take effect, she said.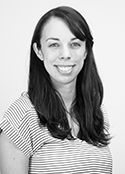 Kate McGovern Tornone is an editor at BLR. She has almost 10 years' experience covering a variety of employment law topics and currently writes for HR.ComplianceExpert.com and HR.BLR.com. Before coming to BLR, she served as editor of Thompson Information Services' ADA and FLSA publications, co-authored the Guide to the ADA Amendments Act, and published several special reports. She graduated from The Catholic University of America in Washington, D.C., with a B.A. in media studies.