New restrictions on short-term "limited duration" policies, as well as tweaks to the exemptions for supplemental and travel insurance, were included in final regulations published October 31 (81 Fed. Reg. 75316). The rules also clarify how health plans may define the "essential health benefits" for which no lifetime or annual limits may be imposed.

However, other portions of the rules that the three healthcare reform agencies had proposed in June were not part of this version: The provisions on expatriate health plans and fixed indemnity policies will be addressed in a subsequent final rule, they indicated. These portions of the proposal were criticized by plan sponsor groups.
As the Affordable Care Act (ACA) has taken effect, plan sponsors, insurers, and regulators have wrestled with how to address certain niche types of coverage that, by their nature, will not meet the ACA requirements that apply to major medical coverage. The final rules address a few of these. They apply to plan years beginning on or after January 1, 2017.
Limited Duration Insurance
Before the ACA's enactment, short-term limited duration insurance played an important role in bridging coverage gaps, and prior rules allowed it to be sold with a term of up to a year. Since then, however, regulators have become concerned it is being sold in other circumstances than originally contemplated, and being passed off as full-fledged health coverage even though it does not meet ACA requirements or satisfy the individual mandate.
To prevent short-term, limited duration insurance from being sold as primary coverage, the final rules limit its term to 3 months and require prominent disclaimer language. The revised definition applies for policy years beginning on or after January 1, 2017, with an enforcement grace period for policies longer than 3 months that are sold before April 1 and expire by December 31, 2017.
Excepted Benefits
The original Health Insurance Portability and Accountability Act law defined four types of coverage as "excepted benefits" not subject to the portability requirements:
Types of nonhealth benefits always excepted, such as disability income and workers' compensation insurance;
"Limited excepted benefits" such as limited-scope dental and vision coverage;
"Noncoordinated benefits" such as hospital or other fixed-dollar indemnity coverage, if provided under a separate policy or insurance contract; and
Coverage that supplements Medicare, TRICARE, or a group health plan and is provided under a separate policy or insurance contract.
The scope of the excepted benefits provisions took on new significance as the ACA's group market reforms were implemented, especially the prohibition on lifetime and annual limits. The U.S. Departments of Labor (DOL), Health and Human Services (HHS) and the Treasury have amended the excepted benefits rules repeatedly in recent years to clarify the types of health-related benefits that may continue to be offered.
Supplemental coverage. The final rules address this last category of supplemental insurance. Among other requirements, such coverage must be designed to fill gaps in the primary coverage. What this means exactly, beyond the obvious examples of paying for deductibles or other cost-sharing, has been the subject of confusion in the market.
In February 2015, DOL, HHS, and the Treasury issued guidance stating that coverage providing additional categories of benefits, rather than simply filling in cost-sharing, will be considered an excepted benefit only if the benefits it covers are not essential health benefits (EHBs) in the state where it is being marketed. The agencies promised to elaborate in a rulemaking.
Under the final rules, a benefit provided by a supplemental policy will not qualify as excepted if it is either included in the primary coverage or is an EHB in that state. However, products that both fill in cost-sharing in the primary coverage and cover other non-EHB benefit categories can qualify if they meet the other criteria. However, similar supplemental coverage does not include coverage that becomes secondary or supplemental only under a coordination-of-benefits provision.
Travel insurance. The final rules also include travel insurance in the first category of nonhealth excepted benefits. Travel insurance was defined to include coverage for personal risks incident to planned travel. However, "travel insurance does not include major medical plans that provide comprehensive medical protection for travelers with trips lasting 6 months or longer," DOL, HHS, and the Treasury noted in the preamble.
Choosing Benchmark EHBs
Under the ACA, self-insured group health plans, large-market insured plans, and grandfathered plans are not required to offer EHB, but they generally cannot place lifetime or annual dollar limits on services they cover that are considered EHB. Under the final market reform rules issued in November 2015, self-insured plans may use the "base-benchmark plan" that was selected by any state, the District of Columbia, or the Federal Employees Health Benefit Program (FEHBP).
The new final rules amend that provision to require that plans define EHB to include "coverage of any additional required benefits that are considered EHB." The agencies made this change to ensure that the benchmark applied by a plan encompasses the complete definition of EHB in a state (or the FEHBP), even if the state's actual base-benchmark does not.
DOL, HHS, and the Treasury clarified that self-insured, large-group, and grandfathered health plans are not required to cover any specific services covered by the benchmark plan, as long as they do not place any lifetime or annual dollar limits on these services. "These plans are permitted to impose limits other than dollar limits on EHB, as long as they comply with other applicable statutory provisions," according to the preamble. "In addition, these plans can continue to impose annual and lifetime dollar limits on benefits that do not fall within the definition of EHB."
The ACA defines "essential health benefits" to include the following services:
Ambulatory patient services
Emergency services
Hospitalization
Maternity and newborn care
Mental health and substance use disorder services, including behavioral health treatment
Prescription drugs
Rehabilitative and devices
Laboratory services
Preventive and wellness services
Pediatric services, including oral and vision care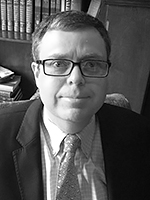 David A. Slaughter, JD, is a Senior Legal Editor for BLR's Thompson HR products, focusing on benefits compliance. Before coming to BLR, he served as editor of Thompson Information Services' (TIS) HIPAA guides, along with other writing and editing duties related to TIS' HR/benefits offerings. Mr. Slaughter received his law degree from the University of Virginia and his B.A. from Dartmouth College. He is an associate member of the Virginia State Bar.
Questions? Comments? Contact David at dslaughter@blr.com for more information on this topic