An employee can proceed with his retaliation lawsuit because he was able to show that he was furloughed 2 days after requesting leave—and that he was the only employee subject to that action, a federal district court has ruled.

A jury may need to consider why the employer's reduction in force affected only one employee and why there is no evidence that it was planned before the employee requested Family and Medical Leave Act (FMLA) leave, the court said (Lightner v. CB&I Constructors, Inc., No. 14-cv-2087 (S.D. Ohio, Nov. 14, 2016)).
Facts of the Case
"Paul" worked for CB&I Constructors, Inc., and was responsible for managing and supervising solid waste and landfill development projects and ensuring safe work practices. He consistently received positive performance evaluations.
According to court documents, Paul's relationship with his supervisors became strained when he raised safety concerns that went unaddressed. This escalated until he was threatened with termination if he reported an accident.
Shortly thereafter, Paul requested 3 to 4 weeks off to recover from a procedure. Two days later, the employer told him that it had not been awarded a contract that it was expecting him to begin working on and therefore, he was being furloughed.
He sued, alleging that the employer had interfered with his FMLA rights and retaliated against him for seeking to exercise those rights. He also alleged that he was fired for complaining about the safety problems.
FMLA Interference
The employer moved for summary judgment and the court first considered Paul's interference claim. To establish such a violation, an employee must show that the employer denied or interfered with benefits to which he or she was entitled, the court explained.
Because Paul was never denied leave, his rights were never frustrated, the court said. "And how could they have been? He was terminated merely two business days after apprising Defendant of his need for medical leave," the court added, dismissing the interference claim.
Retaliation
Paul had better luck, however, with his retaliation claim. Despite the employer's argument that Paul was merely subject to a reduction in force, the court said his claim could continue on temporal proximity alone.
"Because of the extreme proximity between the two events, merely two days, the Court finds that there is enough evidence to submit to a factfinder to determine whether there was a causal connection between Plaintiff's termination and his notifying Defendant of his intent to exercise his FMLA rights," it said.
In addition, Paul presented evidence from which a reasonable jury could conclude that he wasn't furloughed because of a lack of work, the court said. For example:
CB&I failed to produce documentation discussing the need to eliminate his position;
The reduction in force was a "reduction of one";
Paul's manager had never before recommended that an employee be eliminated in a workforce reduction;
CB&I posted a listing for a site superintendent position that it did not remove until months after Paul was terminated;
Paul's work performance was uniformly good to excellent; and
His supervisor changed his testimony under oath, walking back prior testimony that he and another manager discussed terminating Paul after learning about his need for medical leave, rather than before.
This type of evidence demonstrates the kind of "inconsistencies and implausibilities" that can prove pretext, the court said, such as:
What kind of "workforce reduction" is a reduction of one? Why is there no tangible evidence of the planned reduction? If Defendant discharged Plaintiff to save costs, why would it have listed an open position at Plaintiff's job title and skill level months before and after discharging him? Just how convenient is it that Cooper changed his testimony to say that the plan to terminate Plaintiff was hatched before, rather than after, Plaintiff notified Defendant that he needed medical leave?
"A juror might rightly ask herself these questions, among others, and determine that Defendant's proffered rationale for discharging Plaintiff was pretextual," the court determined. It therefore denied summary judgment for the employer on the FMLA retaliation claim, and also allowed Paul to proceed with his claims that he was fired for raising safety concerns.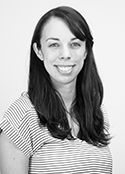 Kate McGovern Tornone is an editor at BLR. She has almost 10 years' experience covering a variety of employment law topics and currently writes for HR.ComplianceExpert.com and HR.BLR.com. Before coming to BLR, she served as editor of Thompson Information Services' ADA and FLSA publications, co-authored the Guide to the ADA Amendments Act, and published several special reports. She graduated from The Catholic University of America in Washington, D.C., with a B.A. in media studies.