by Tonya Lanthier, RDH, CEO of DentalPost
Have you ever hired the wrong person? If the answer is yes, you are not alone. According to the Harvard Business Review, 80% of employee turnover is due to bad hiring decisions. So where is the break down? Often, hiring managers mistakenly hire for skills and fire for culture.

Hiring can be a long and expensive process. To save time and money, it's important to be thorough and evaluate candidates' skills and culture fit. Utilizing data can help you make a better hiring decision. I know what you are thinking, "That kind of data is expensive and only reserved for companies like Google and IBM." Now more than ever, data is more accessible than you think. The future of hiring is here.
One popular way to measure cultural fit is to assess personality traits. The DISC personality test is an excellent tool to help you understand candidates' personalities and how they would fit into the new role. It is designed to assess behavioral strengths and identify challenges with important traits such as work productivity, teamwork tendencies, and communication skills. By giving potential hires the DISC test, you learn how they will mesh with your existing team. Specifically, it measures four areas of behavior:
Dominance: how assertive employees are when facing challenges.
Influence: how people shape their environments by influencing and socializing with others.
Steadiness: how well an employee will cooperate with others and an employee's ability to be patient, listen, and work within a team.
Compliance: how well an employee will relate to structure and organization.
Once a potential hire takes the DISC test, he or she will have a better understanding of themselves. This will help them identify their strengths and understand how to apply them in the workplace. Let's break it down: "D" employees will be your drivers, pushing toward results. "I" employees are classic "people persons" who will cheer the team on; they typically make great salespeople. "S" employees are steady and supportive, always seeking harmony. "C" team members are analytical and data-oriented.
At my company, our jobseekers complete a DISC personality test so they can better understand their own behavior and communication styles and learn to identify and work well with others. This process helps us understand:
Who you are and how your personality affects others.
How to appreciate and respect personality differences.
How a team can play nice in the "sandbox."
How we can be more effective working as a team.
This "emotional intelligence" is essential for company success. For example, if an office manager is looking to hire a dental assistant who works well with others, quickly builds rapport with patients, and has a lot of energy, knowing the candidates' DISC style can make finding the right hire easy. The office manager will know exactly what to search for in the candidates' DISC results.
And it works both ways: Once jobseekers become aware of their DISC style, they can use that knowledge to seek out the right cultural fit. For instance, a "I" candidate (highly social, dislikes getting bogged down in details) might want to avoid positions that require frequent reports to a manager with a "C" style, a compliance-minded individual who would expect systematic and detailed reports.
The future of hiring is here. The days of hiring solely on skills are gone. We have the opportunity to utilize data to make better hiring decisions and hire employees that have the skills AND fit the culture. Think about it this way—when you hire for skills, you are hiring half of the person. There is a whole other part of the candidate that you have failed to consider. No one wants to hire half a person, so it is important to evaluate personality as well as core values, culture, experience, certifications, education, etc.
Cultural mismatches are a waste of money, time, and resources for everyone involved and will result in unhappiness on both sides of the equation. It's important to make sure you assess the whole person before making your hiring decision.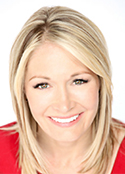 Tonya Lanthier, RDH, began her career as a dental hygienist in 1995. Her love for dentistry was a driving force in the founding of DentalPost.net in 2005, as an easy-to-use platform to help dental professionals and dental practices connect. Tonya is a delegate for the Atlanta Dental Hygiene Society, serves on the planning committee for the Gala for Smiles, and volunteers for the Georgia Mission of Mercy and the Ben Mansell Clinic. Tonya lives in Atlanta and is the mother of twin girls.