If you are planning to develop or make changes to your current total rewards program, you will likely seek input from several external sources, including benchmarking data. But you will also need to gather substantial internal input, such as leadership's philosophy towards total rewards, and, perhaps most importantly, get input from your internal customers.


At WorldatWork's Total Rewards Conference, Elliot Santner of Grainger explained that when their company sought to make changes to their total rewards program (to improve retention and recruitment), they knew they had to gather insights from their 'team members' (employees)—but more than that they wanted to establish an ongoing two-way dialogue. Specifically, they wanted to regularly provide feedback to team members what the implications were of their input and how it was shaping the organization's total rewards strategy.
They entered into the planned 6-month process of announcing its new total rewards program with a number of communication principles in mind: Among these were "No surprises" and "Share what we know when we know something."
Grainger, a B2B distributor of products that help to maintain, repair, and operate facilities with 25,000 team members, created 36 focus groups, comprised of 600 team members (or 4% of its U.S. workforce).  The groups were treated like customer-focus interactions in which group leaders got 'top of mind' information from team members on their likes and dislikes regarding the current rewards program.
Grainger also conducted a conjoint survey, inviting 100% of its workforce to participate, in order to gain insight into of how well their team members understood their rewards and how much they valued them.202
The results of the focus groups and the survey provided critical data, helping Grainger compare the costs of rewards they were either currently offering or considering to offer to their team members' level of motivation/engagement regarding each of these benefits.
At the end of the 6-month process, in July 2015, Grainger announced their new total rewards strategy design decisions.  However, significantly, these decisions were foreshadowed to the workforce throughout the process.
Grainger shared findings from analysis of the focus group data to all team members in March and April; they shared the results from the companywide survey in May; and shared expectations for possible design outcomes by communicating to all team members in June (reflecting those communication principles of no surprises and sharing what they knew).
"We got great data anytime we talked with team members; we also shared with them what we learned from them and used it to foreshadow what was to come," Santner explained.
This is but one example of how vital communication is when it comes to total rewards.  As Santner said in his presentation, well-designed rewards aren't enough—they must be well-communicated and well-executed in order to be valuable.
THRIVE HR Strategic Playbook: The Total Rewards Framework
It can be tempting to think of total rewards as just pay and benefits. But that skates over the surface of a very deep pond. A total rewards framework means employment experience, coworker culture, company ethos, and so many other factors. So what do employees really want? How can employers give it to them?
Our playbook, The Total Rewards Framework, by Jennifer Carsen, JD, aims to thoroughly and completely answer that question.
This book provides practical guidance on everything related to total rewards, from effective compensation strategies to innovative benefits to perks and rewards—and how HR can combine them to retain and engage employees.
Dive into this book and take the first step towards total rewards success.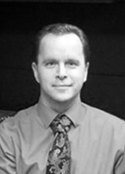 Chris Ceplenski is Managing Editor, News. He has managed several BLR products related to employment law and human resources including newsletters, manuals and websites. He has authored hundreds of articles that have appeared on HR.BLR.com and produced dynamic content such as podcasts, videos, infographics, and slideshows. Prior to joining BLR in 1999, he worked as an editor for a book producer and literary agency and as a college writing instructor. He received his B.A. from Eastern Connecticut State University and an M.A. in English from Clarion University of Pennsylvania.