The question of whether the Americans with Disabilities Act (ADA) requires noncompetitive transfers as an accommodation has long divided the federal courts of appeal. And until the U.S. Supreme Court answers the question, employers are left with a mix of conflicting court rulings and federal guidance.

Most recently, the 11th U.S. Circuit Court of Appeals affirmed its stance that the ADA does not contemplate such an accommodation for workers with disabilities. The U.S. Equal Employment Opportunity Commission (EEOC) was the plaintiff in the suit, so the December 7 ruling was not only a win for employers but also a blow to the agency's position.
Facts of the Case
In the most recent case, the court considered a suit EEOC filed on behalf of Leokadia Bryk, a nurse working in the psychiatric ward at St. Joseph's Hospital. After many years working there, her doctor diagnosed her with spinal stenosis and arthritis and recommended that she use a cane.
The hospital, however, said the cane posed a safety risk in the psychiatric ward. The employer offered her 30 days to identify and apply for other positions. She was not hired for any of the positions and, at the end of the 30 days, she was fired. She filed a complaint with the EEOC and the commission sued on her behalf, alleging that she should not have been required to compete for a transfer.
A federal district court judge said that the hospital had no obligation to just reassign Bryk to a vacant position. The judge, however, entered a judgment for the EEOC on other grounds and sent the parties to mediation to negotiate the terms of reinstatement for Bryk.
Appeals Court Weighs In
Both parties appealed and the 11th Circuit vacated parts of the lower court's ruling, instructing it to enter judgment in the hospital's favor.
The appeals court agreed with the lower court that the ADA does not require reassignment without competition. The statute merely offers a nonexhaustive list of accommodations—which includes reassignment—that "may" be reasonable, the court said. It also pointed to its own precedent that "employers are only required to provide 'alternative employment opportunities reasonably available under the employer's existing policies.'" (Terrell v. USAir, 132 F.3d 621, 627 (11th Cir. 1998))
It remains to be seen, however, what level of "policy" the ADA protects. The U.S. Supreme Court ruled in 2002 (U.S. Airways, Inc. v. Barnett, 122 S. Ct. 1516) that the ADA doesn't require accommodations that would cause an employer to violate an established seniority policy, like those included in collective bargaining agreements.
The 11th Circuit in Bryk applied this theory to best-qualified hiring policies. "This case does not involve a seniority system or a civil service system, but a best-qualified applicant policy"; regardless, the High Court's ruling is instructive, it said.
Requiring reassignment in violation of an employer's best-qualified hiring or transfer policy is generally not reasonable, especially in hospitals where the lives of patients can depend on having the best-qualified personnel, according to the court. "Undermining a hospital's best-qualified hiring or transfer policy imposes substantial costs on the hospital and potentially on patients."
The Bryk court therefore upheld the district court's ruling, reaffirming the 11th Circuit's position.
The Split Continues
The EEOC, which has enforcement authority for the ADA's employment provisions, has long taken the opposite position. Merely permitting an employee to compete with the general public—or with her nondisabled coworkers—is no accommodation at all, it says in its guidance.
The ADA's inclusion of "reassignment" in its list of accommodation means that if an employee is qualified, he or she gets the job (29 C.F.R. §1630.2(o) Appendix). "Otherwise reassignment would be of little value and would not be implemented as Congress intended," the guidance says. After all, even without the ADA an employee with a disability could have the right to compete for a vacant position.
The 7th, 10th, and D.C. circuits have reached the same conclusion. The 7th Circuit was on the other side of this disagreement until 2012 when, in an en banc ruling, it overturned its own precedent to agree with the EEOC. The court held in EEOC v. United Airlines Inc., No. 10-cv-01699, 2012 WL 718503 (March 7, 2012), that "ADA does indeed mandate that an employer appoint employees with disabilities to vacant positions for which they are qualified, provided that such accommodations would be ordinarily reasonable and would not present and undue hardship to that employer."
The 2nd, 4th, 5th, 6th, 8th, and 11th circuits disagree. All six courts have held that employees with disabilities are not entitled to noncompetitive transfers as a reasonable accommodation. Several of these rulings were based, at least in part, on the 5th Circuit ruling in Daugherty v. City of El Paso, 56 F.3d 695 (1995) cert. denied, 516 U.S. 1172 (1996).
The Daugherty court stated that "we do not read the ADA as requiring affirmative action in favor of individuals with disabilities, in the sense of requiring that disabled persons be given priority in hiring or reassignment over those who are not disabled. It prohibits employment discrimination against qualified individuals with disabilities, no more and no less."
Conclusion
For now, the courts of appeal remain split on the issue. The divergence almost was remedied in 2008 when the High Court agreed to hear Huber v. Wal-Mart Stores, Inc., 486 F.3d 480 (8th Cir.), cert. granted, 552 U.S. 1074 (2007), cert. dismissed, 552 U.S. 1136 (2008), but when the parties reached a settlement, it was removed from the Court's docket. That ruling held that no preference was required.
Most recently, it was asked to hear another 7th Circuit case involving United Airlines but it declined without comment (Dunderdale v. United Airlines, Inc., 807 F.3d 849 (7th Cir.), cert. denied, No. 15-1301 (2016)).
Employers should be aware, however, that the EEOC continues to enforce its position, even in circuits that don't require noncompetitive transfers. In September, it announced such a lawsuit against M&T Bank in Baltimore, which is in the 4th Circuit. According to the commission, an employee with a disability who needed a transfer was fired, despite applying for vacant positions for which she was qualified.
In its reply to the complaint, filed December 2, M&T Bank said that the employee in question simply "was not the successful candidate" for the positions for which she applied.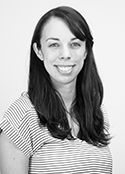 Kate McGovern Tornone is an editor at BLR. She has almost 10 years' experience covering a variety of employment law topics and currently writes for HR Daily Advisor and HR.BLR.com. Before coming to BLR, she served as editor of Thompson Information Services' ADA and FLSA publications, co-authored the Guide to the ADA Amendments Act, and published several special reports. She graduated from The Catholic University of America in Washington, D.C., with a B.A. in media studies.