by Rebecca Barnes-Hogg, SPHR, SHRM-SCP of YOLO Insights®
High-volume recruiting is about numbers—big numbers—of open positions and candidates. Managing a high volume of each is challenging and overwhelming for a recruiter who not only has to follow a consistent process, but also keep candidates and hiring managers informed and satisfied. Here are five fundamental elements to ensure your high-volume recruiting is successful.
1. Know your available talent pool and where to find them.
What resources such as education, technical training programs, workforce development programs, and related industries with transferable skills are available? Commuting distance is also important because the longer the commute, the higher the compensation needs to be. For example, if you are recruiting for $10/hour jobs, you might want to limit your search to no more than a 10-mile radius.
2. It's a buyers' market for job seekers and that means you have to market your jobs to candidates.
Understand what's important to them and use that information to attract candidates to your company. Great candidates want to know what it's like to work for your company: why the work matters, how it contributes to the success of the company, and what someone can expect in terms of career development and continued learning. The goal is to have a large pool of qualified candidates who are dying to become part of your team.
3. Write job postings that sell your company's open positions.
One of the best ways to find the right candidates is to write a great job posting. Instead of using your job descriptions for your ads, take the time to write a job posting that catches a candidate's eye and stands out from the crowd. To do this, you have to understand what appeals to candidates (see #2).
4. Use technology wisely.
Unless you've been living under a rock, you know candidates are applying via mobile devices. Your automated system has to be optimized for mobile devices. Test your system to make sure it works on tablets and smart phones. Candidates unable to complete an application on a mobile device rarely go back later to apply on a laptop or desktop —if they even have one. And, you want to keep your application process short. The longer the application, the higher the bounce rate.
5. Make the process as easy as possible for the hiring manager.
Hiring managers have many competing priorities and anything you can do to make high-volume recruiting easier speeds up the process. Use automated scheduling tools to facilitate candidate interviewing; use a standardized, consistent method of presenting candidates; and provide targeted recommendations on areas to probe more deeply during an interview.
Hiring managers will appreciate having candidate information packaged in a way that gives them easy access to everything they need (cover letter, resume, the recruiter's notes, assessment tests, standardized interview questions, and candidate evaluation forms).
With a little work up front and a consistent process, you can fill positions quickly and avoid being overwhelmed by high-volume recruiting.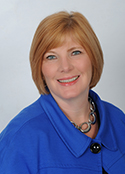 Rebecca Barnes-Hogg is a small business hiring expert and on a mission to ensure that no business is held back because they cannot hire the right people. She is a hiring mentor, recruiting strategist, and Human Resources expert. Ms. Barnes-Hogg has held a variety of HR leadership roles in corporate and non-profit organizations and is a co-author of "Rethinking Human Resources." She is a sought-after speaker on a variety of topics related to interviewing and hiring, communication, and teambuilding. Ms. Barnes-Hogg also writes for industry journals and publications on HR topics. She leverages her skills to enable her clients to hire amazing people and grow their business. Ms. Barnes-Hogg's down-to-earth and fun approach to a frustrating and time-consuming process has allowed her clients to hire the right people. Her programs bring her clients more confidence, less stress, and a bigger profit!
Ms. Barnes-Hogg holds an MA in Human Resources Management from The George Washington University and a BS in Business Management from The National-Louis University. She holds the SPHR certification from HRCI and the SHRM-SCP certification from SHRM.