by Kevin Silva, EVP and CHRO at Voya Financial
Throughout life, we all hear inspirational quotes—some are about love, some about friendship, and some about career advice—but there is always that one quote that sticks and stays with you. For me, as an HR professional, it was "Be kind, for everyone you know is fighting a hard battle."

HR executives are laser-focused on building a high-performing culture by providing strategic guidance and council to leaders, managers, and employees. We coach our organizations on attracting top talent as well as incentivizing, cultivating, and retaining our workforce. As part of these efforts, we need to also make sure that we're not missing opportunities to help our employees on a more personal level. In other words, we need to spend more time considering the battles our employees might be struggling with in their personal lives.
Across the United States, one in five children and adults—that's 65 million people—will experience a special need or disability during their lifetimes. Some may be living with a congenital issue such as autism or Down syndrome. Others may suffer from brain trauma due to a motor vehicle accident or have lost limbs serving their country. For older adults, late onset diseases such as Parkinson's, ALS, and Alzheimer's may be the cause for special care. Many Americans with special needs are supported by a parent or close relative, who is balancing dual, demanding roles of employee and caregiver.
Raising a child is a challenge in its own right, but for the 16.8 million people in the U.S. caring for children with special needs under 18 years old, that challenge takes on a whole new dimension. The physical, emotional, and financial stressors of this role permeate every aspect of a caregiver's life, and the workplace is no exception.
Seventy-five percent of caregivers report that their responsibilities have impacted their employment status—meaning they've had to reduce their work hours, accept a less demanding position, or quit entirely. Half of parents of children with special needs report that the cost of care impedes their ability to save for retirement, education for other children, or financial emergencies. For many, these challenges place them on the brink of a financial disaster.
Nearly every company in the U.S. has employees struggling with these challenges. And, employers can play an important role in supporting the special needs community by assuming the role of "resource navigator"—providing one-stop educational access to resources, support, and education networks for caregivers. They can also reduce emotional stress for employees by acting as an advocate for their concerns and helping them understand complex legal and financial issues.
Companies can also advance the dialogue around this issue, and foster an atmosphere of acceptance and encouragement. Managers should ask themselves, "Do I provide work schedules that are flexible and could potentially accommodate caregiver duties? Am I working to eliminate real biases around performance and productivity for these employees? Do my direct reports know they can feel comfortable opening up about their challenges and responsibilities?"
Companies that fail to reach out to their employees who care for a special needs individual are missing an opportunity to positively affect productivity and strengthen culture. Support for the special needs community starts with an effort to understand the challenges confronting caregivers, and a commitment to help every employee achieve happiness and the quality of life they deserve—both within and outside the workplace. "Be kind, for everyone you know is fighting a hard battle." While perhaps aimed at individuals, this advice is equally relevant and sound for employers.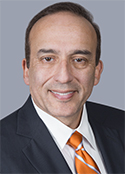 Kevin Silva is chief human resources officer for Voya Financial, Inc., which helps Americans plan, invest, and protect their savings—to get ready to retire better. Serving the financial needs of approximately 13 million individual and institutional customers in the United States, Voya is a Fortune 500 company that had $11 billion in revenue in 2015. The company had $480 billion in total assets under management and administration as of September 30, 2016.
In this role, Silva is responsible for Human Resources, Corporate Responsibility and Voya Foundation, and directs a strategy aimed at building the organization's human capital by attracting, retaining, and developing world-class employees and incenting them to deliver superior performance. Silva also serves on Voya Financial's Executive Committee.