Are you still using performance reviews as a means to give feedback and track how productive and engaged your employees are? According to Lisa Bodell, of futurethink, it's time to ditch the performance review and focus on daily communication between managers and direct reports. Numerous companies have started to step away from the norm, and when you read statistics like the following ones, maybe you'll stop conducting them as well.

A recent Adobe survey has found that 25% of employees have left a performance review in tears. What's even more startling, 20% of employees thought it was necessary to quit their job after receiving a bad review.
The survey also uncovered managers' sentiments toward the review process, and those were stats that weren't very favorable as well. A little over 60% of managers say the review process is outdated and that the time they spend on preparing for them negatively impacts the ability to do their jobs.
According to Global News in Canada, Donna Morris—executive vice president of Customer and Employee Experience at Adobe—says, "The findings from this survey show how time consuming, cumbersome[,] and demotivating performance reviews are for many employees."
Global News also reports that men are more likely to have a stronger reaction to a bad review compared to women, and 43% of men (31% of women) have looked into switching companies after a bad review. Also, 25% of males (18% of females) reported having cried after a review, and 28% of males (11% of females) have quit their roles entirely.
Not so surprising is the fact that 80% of all respondents would actually prefer daily feedback in the moment, as opposed to waiting until the review when the feedback may be obsolete or irrelevant.
"Getting rid of reviews is becoming somewhat of a trend but not all companies are doing it," Arturo Gallo of Monster.ca says. "In my opinion, reviews are still effective if we take them as a conversation and a way to get feedback from your manager." However, the Adobe survey finds that 41% of workers would switch jobs to a company that didn't have a formal review process, even if the pay and job level were the same. So, now it becomes a balancing act. How do you retain employees who do not want to be formally criticized while making sure they receive the feedback they need to complete their jobs?
Has your company ditched the review process? And if so, how has it worked for your company? Share it in our comments section below, or e-mail us, and it could be featured in the next HRSBT!
If you'd like credit for your story, include your Facebook or Twitter handle and we'll mention you in the article and on social media.
Note: We reserve the right to edit submissions for clarity, anonymity, and so forth.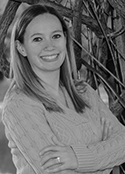 Melissa Blazejak is a Senior Web Content Editor at BLR. She has written articles for HR.BLR.com and the HR Daily Advisor websites and is responsible for the day-to-day management of HR.BLR.com and HRLaws.com. She has been at BLR since 2014. She graduated with a BA of Science, specializing in Communication, from Eastern Connecticut State University in 2008. Most recently, she graduated in 2014 with a MS of Educational Technology.