The various ways a health reimbursement arrangement (HRA) may be "integrated" with one or more group health plans was clarified in guidance from regulators.

In previous guidance, the agencies administering the Affordable Care Act (ACA) warned that an HRA will run afoul of ACA rules such as the prohibition on annual limits unless it is integrated with a group health plan that does comply. (The recently signed 21st Century Cures Act carved out a narrow exception for certain small-employer HRAs.)
On January 12, the U.S. Departments of Labor (DOL), Health and Human Services (HHS), and the Treasury issued Part 37 of their frequently asked questions (FAQs) on the ACA. This document outlines specific options available for integrating an HRA with group coverage.
"Questions have arisen regarding … cases in which the employee is enrolled in self-only coverage and the employee's spouse and dependents are enrolled in a non-HRA group health plan sponsored by the spouse's employer," the DOL, HHS, and Treasury noted.
Example 1: Employees A and B are married. Employer A sponsors an HRA that covers Employee A and his spouse and dependents (family HRA). Employer B sponsors a group health plan for Employee B that covers all of the individuals covered by the family HRA.
This arrangement is permissible, the agencies stated. "[A]n employer may rely on the reasonable representation of an employee that the employee and other individuals covered by the family HRA are also covered by another non-HRA group health plan that otherwise meets the applicable integration requirements."
Example 2: Same facts as Example 1, except Employee A has self-only coverage from Employer A, and the rest of the family is covered by Employer B's plan.
This is also allowed, according to the DOL, HHS, and Treasury. "The integration rules do not require that the HRA and the non-HRA group health plan with which it is integrated share the same plan sponsor, or that all of the individuals are covered under the same non-HRA group health plan," as long as they all have qualifying non-HRA group coverage.
Previously, the Treasury and the Internal Revenue Service had indicated in Notice 2015-87 that a family HRA could not be integrated with self-only coverage offered under the same employer's other group health plan.
Also in 2015, the DOL, HHS, and Treasury issued final rules precluding an HRA or employer payment plan from being integrated with individual market policies to satisfy ACA's market reforms, including the ban on annual or lifetime dollar limits and the requirement for first-dollar coverage of preventive services.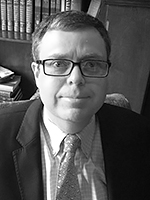 David A. Slaughter, JD, is a Senior Legal Editor for BLR's Thompson HR products, focusing on benefits compliance. Before coming to BLR, he served as editor of Thompson Information Services' (TIS) HIPAA guides, along with other writing and editing duties related to TIS' HR/benefits offerings. Mr. Slaughter received his law degree from the University of Virginia and his B.A. from Dartmouth College. He is an associate member of the Virginia State Bar.
Questions? Comments? Contact David at dslaughter@blr.com for more information on this topic