The U.S. Department of Labor (DOL) has alleged in a lawsuit that tech company Oracle discriminates against employees and applicants on the basis of race and sex. Oracle has millions of dollars in government contracts, according to court documents, and the suit asks a judge to cancel those contracts and permanently bar the company from doing business with the federal government in the future.

Former President Barack Obama's DOL filed the suit 3 days before President Donald Trump's inauguration—and Oracle says the claims are politically motivated.
DOL Complaint
The suit, filed in the DOL's Office of Administrative Law Judges, alleges that Oracle pays white men more than women and racial minorities, even after controlling for full-time status, prior work experience, company tenure, and more.
The suit also alleges that Oracle favored Asian applicants in its recruiting and hiring practices for technical positions, such as product development.
"As a federal contractor, Oracle is prohibited from engaging in employment discrimination on the basis of race, color, sex, sexual orientation or gender identity or national origin and is required to take affirmative action to ensure that equal employment opportunity is provided to applicants and employees in all aspects of employment," the DOL's Office of Federal Contract Compliance Programs (OFCCP) said. "If Oracle fails to provide relief as ordered in the lawsuit, OFCCP requests that all its government contracts be canceled and that it be debarred from entering into future federal contracts."
In a press release announcing the suit, the OFCCP said that it has been trying to resolve its findings informally for a year, but that Oracle has refused to provide complete hiring and compensation data.
"Federal contractors are required to comply with all applicable anti-discrimination laws," said Thomas M. Dowd, OFCCP's acting director, in a statement. "We filed this lawsuit to enforce those requirements."
Political Implications
An Oracle spokesperson said that the lawsuit is "politically motivated, based on false allegations, and wholly without merit."
"Oracle values diversity and inclusion, and is a responsible equal opportunity and affirmative action employer," according to Deborah Hellinger. "Our hiring and pay decisions are non-discriminatory and made based on legitimate business factors including experience and merit."
Oracle didn't clarify its claim that the lawsuit was political in nature, but various industry publications reported last month that the company's CEO, Safra Catz, joined Trump's transition team. Catz told reporters that "we are with him and are here to help in any way we can." Her announcement led another senior executive at the company to resign.
Obama's OFCCP, however, said in its complaint that Oracle was selected for a compliance review in 2014, "pursuant to its neutral selection process."
The department also filed a similar suit against Google 2 weeks earlier, alleging that it is withholding compensation information. And that company wasn't cozy with Trump at all, according to various media reports outlining an alignment with Hillary Clinton's campaign.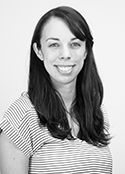 Kate McGovern Tornone is an editor at BLR. She has almost 10 years' experience covering a variety of employment law topics and currently writes for HR Daily Advisor and HR.BLR.com. Before coming to BLR, she served as editor of Thompson Information Services' ADA and FLSA publications, co-authored the Guide to the ADA Amendments Act, and published several special reports. She graduated from The Catholic University of America in Washington, D.C., with a B.A. in media studies.