Employers may require workers to adhere to company call-out policies and discipline them if they violate those policies, even if the absences are protected by the Family and Medical Leave Act (FMLA).

The U.S. Department of Labor (DOL) is clear on that, stating in a guidance that "an employee must comply with an employer's call-in procedures unless unusual circumstances prevent the employee from doing so (in which case the employee must provide notice as soon as he or she can practicably do so)."
Furthermore, if the employee fails to provide timely notice, the employer can delay or deny FMLA leave and discipline the employee according to its own rules, the DOL says.
The federal courts of appeal have upheld this position, one as recently as January 4, confirming that termination for failing to follow company policy, even if related to FMLA leave, is not necessarily a violation of a workers' FMLA rights.
Background
Kellogg requires its employees to report absences at least 2 hours before their scheduled start time. If workers fail to do so, they are issued "points," according to court documents. An employee is placed on probation after accumulating 8 points and fired after 9.
The company excuses FMLA-covered absences, but requires workers to report the absence to its third-party administrator, Cigna, within 48 hours of taking leave, in addition to informing the employer through the regular call-out method ahead of time.
Alexander, who was approved for intermittent FMLA leave, had previously complied with these procedures, but after one leave he failed to inform Cigna in time, so his absences were not excused. Alexander spoke with HR, but the manager merely reminded him of the 48-hour rule and that he now had 7.5 attendance points.
After he took additional leave and again missed the window to contact Cigna, he accumulated 10.5 points and was fired.
Alexander sued, alleging that Kellogg interfered with his FMLA rights and retaliated against him for exercising those rights. The U.S. District Court for the Western District of Tennessee granted summary judgment to Kellogg and Alexander appealed.
Appeals Court Weighs in
To succeed on an interference claim, an employee must show that the employer knew he needed leave and denied him that leave.
Alexander admitted that he failed to inform Cigna that his absences were taken for an FMLA-qualifying reason with 48 hours of missing work. He argued, however, that because he later informed an HR manager about the absences, and because he reached out to Cigna, the employer interfered with his rights.
The appeals court disagreed. FMLA regulations allow employers to deny FMLA leave when workers fail to comply with internal notice requirements, absent unusual circumstances, it said. "Alexander has neither offered evidence of unusual circumstances in his case nor has he alleged ignorance of Cigna's/Kellogg's internal notice requirement."
His termination also wasn't done in retaliation for exercising FMLA rights, the court said. He was fired for excessive unexcused absences. Cigna permissibly declined to approve the days as FMLA leave and the law doesn't protect non-FMLA leave, the court said, upholding the lower court's ruling (Alexander v. Kellogg USA, Inc., No. 16-5471 (6th Cir. Jan. 4, 2017)).
Employer Takeaway
In Alexander, the court noted that if the employee hadn't been aware of the policy, he may have been entitled to use that "unusual circumstances" exception.
Other courts also have required that employers apply policies uniformly and consistently. In Ritenour v. Tenn. Dep't of Human Servs., 497 Fed. Appx. 521 (6th Cir. 2012), the 6th Circuit upheld a ruling for an employer that fired an employee for failing to follow its call-out policy.
The employee alleged that the employer didn't enforce its policy and that she was actually fired in retaliation for taking FMLA leave.  However, because she failed to produce evidence that the policy wasn't consistently applied, the employer was entitled to summary judgment, the court said.
Lastly, the DOL and the courts require flexibility in "unusual circumstances." For example, an employer could not refuse to designate leave as FMLA-qualifying if the voice mailbox to which the employee must call out is full, the DOL says in its regulations.
Similarly, if the employee requires emergency medical treatment and is unable to comply with the employer's policy, "he or she would not be required to follow the call-in procedure until his or her condition is stabilized and he or she has access to, and is able to use, a phone." The 6th Circuit, addressing the issue again in 2013, agreed with this position (Srouder v. Dana Light Axle Mfg., LLC, 725 F.3d 608 (6th Cir. 2013)).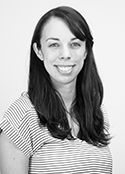 Kate McGovern Tornone is an editor at BLR. She has almost 10 years' experience covering a variety of employment law topics and currently writes for HR Daily Advisor and HR.BLR.com. Before coming to BLR, she served as editor of Thompson Information Services' ADA and FLSA publications, co-authored the Guide to the ADA Amendments Act, and published several special reports. She graduated from The Catholic University of America in Washington, D.C., with a B.A. in media studies.