How long have you worked at your current job/company? Would you rate your happiness level as higher now than when you first started, or vice versa? According to a new study, released by Robert Half, the tenure of your career has varying levels of happiness. So how long does the "honeymoon" period really last?
"Once they get past year one, the honeymoon appears to be over for many professionals," said Paul McDonald, senior executive director of Robert Half, in a press release. "After 12 months on the job, employees are expected to work more autonomously and take on added responsibility. At the same time, aspects of the job that at first seemed novel and interesting may lose their luster."
While the study seems to point out the obvious—everything appears glamorous at first, until you get down to the nitty-gritty—it's the level of stress that's surprising. One would assume that the longer one stays with a company, the higher up in the company one would advance. Advancement within a company can lead to long hours, sleepless nights, and other stressful situations.
However, the Robert Half study finds that the longer you stay with a company, the less stressed you are and your level of interest increases. "[P]rofessionals with between one and two years on the job are less happy, less interested in their work and more stressed than those still in their first year. After three years or more on the job, happiness levels edge back up and interest levels increase. In fact, those with the greatest tenure (21 years or more) showed the highest level of interest in their jobs."
The infographic below highlights more findings from this study.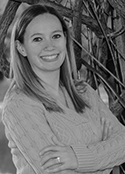 Melissa Blazejak is a Senior Web Content Editor at BLR. She has written articles for HR.BLR.com and the HR Daily Advisor websites and is responsible for the day-to-day management of HR.BLR.com and HRLaws.com. She has been at BLR since 2014. She graduated with a BA of Science, specializing in Communication, from Eastern Connecticut State University in 2008. Most recently, she graduated in 2014 with a MS of Educational Technology.