HRSBT has previously reported on multiple companies going high tech and replacing workers with robots. Some of these stories don't end well for the robots, mostly the restaurants in China that ended up reverting back to human waitstaff after learning that there are some jobs even robots aren't cut out for. However, one retail giant could be giving robots another chance, but could this also be dire news for the company's human workers?

The online retailer, Amazon, is allegedly looking to corner the grocery store market as well as the online retail space. Currently in prototype phase, Amazon is looking to go high tech with new supermarket stores that will consist of mainly robotic employees. The company supposedly aims to hire only THREE real-life, air-breathing humans to oversee each locations' robotic workforce.
According to Business Insider, Amazon is "reportedly considering two-storey supermarkets that span between 10,000 square feet and 40,000 square feet and rely heavily on a fleet of robots." This new concept is an expansion of Amazon Go—a physical grocery store that's "designed so that shoppers will use an app … to automatically add the products they plan to buy to a digital shopping cart; they can then walk out of the building without waiting in a checkout line."
Business Insider also reports that there will be no cashiers, no registers, and no lines. Everything is designed to be done via an app you can download on your smartphone. The robotic workforce would work on the second story finding and picking items that the customer requests on the app. The second story would house up to 4,000 products shoppers "'like to touch,' such as fresh meat, fruit, vegetables, and eggs."
However, an Amazon spokesperson is denying these reports. "As we've said previously, it's not correct," the spokesman told Business Insider. "We have no plans to build such a store." While this may not be an actual thing (yet?), Amazon has implemented robots across its numerous warehouses, employing roughly 45,000 robots across 20 fulfillment centers, The Seattle Times recently reported.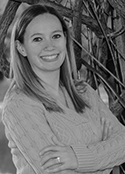 Melissa Blazejak is a Senior Web Content Editor at BLR. She has written articles for HR.BLR.com and the HR Daily Advisor websites and is responsible for the day-to-day management of HR.BLR.com and HRLaws.com. She has been at BLR since 2014. She graduated with a BA of Science, specializing in Communication, from Eastern Connecticut State University in 2008. Most recently, she graduated in 2014 with a MS of Educational Technology.