President Trump has nominated Alexander Acosta, a former National Labor Relations Board (NLRB) member, to serve as Secretary of Labor. The announcement came less than 24 hours after Trump's first choice, Andrew Puzder, withdrew from the approval process.

Acosta, who is currently dean of the Florida International University (FIU) College of Law, is well-qualified for the position, experts say. He was nominated to the board by President George W. Bush and later served as assistant attorney general for the U.S. Department of Justice's Civil Rights Division, which means he has a good understanding of how agencies operate, according to David S. Fortney of Fortney & Scott, LLC.
"He brings a lot of day-to-day experience and expertise and I think he has the makings of a very responsible Secretary of Labor," Fortney said. Acosta has a broad depth of knowledge of the workplace and will be able to navigate the intersection of policy implementation and enforcement thoughtfully and responsibly, Fortney added.
Leslie E. Silverman, also of Fortney & Scott, agreed that Acosta is expertly qualified. He has a deep understanding of labor and employment issues and if confirmed, should be able to hit the ground running, she said.
Acosta, who has successfully navigated the Senate confirmation process three times, can expect a smoother review than Puzder experienced. He's much less controversial, said Charles H. Kaplan, a member of Sills Cummis & Gross and an editor of the New York Employment Law Letter. "I doubt you'll find in his record some of the provocative, anti-labor statements that Puzder had in his record."
There will be some questions about the positions Acosta took at NLRB but "he wasn't some kind of crazy, right-wing agitator," Kaplan said. "He's much more of a sound conservative."
For employers, the last-minute switch probably has few policy implications. The U.S Department of Labor's (DOL's) forthcoming decisions and actions would likely be the same under either Puzder or Acosta, Kaplan said. Trump has made clear that he dislikes regulation and some of the Obama administration's pro-labor positions, and the Secretary of Labor will have to operate within those confines.
The change from Obama's DOL to Trump's DOL, however, will be drastic. "I think there's no question that [Acosta] is going to share the pro-business views of the Republican party," Kaplan said. "There's no question that he'll be very different than the labor secretaries under President Obama."
If confirmed, Acosta would be Trump's first Hispanic cabinet member.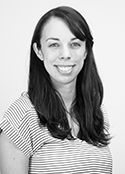 Kate McGovern Tornone is an editor at BLR. She has almost 10 years' experience covering a variety of employment law topics and currently writes for HR Daily Advisor and HR.BLR.com. Before coming to BLR, she served as editor of Thompson Information Services' ADA and FLSA publications, co-authored the Guide to the ADA Amendments Act, and published several special reports. She graduated from The Catholic University of America in Washington, D.C., with a B.A. in media studies.