by Jen Stroud, HR Evangelist, ServiceNow
Recently, industry analyst Gartner highlighted the rapidly growing need for modernization of HR systems:

"Today's workforce is becoming more global, mobile, social and flexible. Concurrently, workforce expectations for consumer-grade experiences are rising. Meeting the expectations of this modern workforce requires HR and IT leaders to take a fresh look at HR service delivery technologies and models."
As Gartner points out, today's workforce is changing the way businesses run.  Employees around the globe expect the same level of ease, flexibility, and efficiency in the office as they experience on a daily basis as a consumer.  While companies are trying to keep up with these demands by implementing new technologies and systems, many are still falling short.
Modernizing systems and transitioning to the cloud is a step in the right direction, but what many companies don't realize is without the necessary strategic vision that includes leveraging web-based productivity and organization apps, employees continue to hit roadblocks and HR teams are still spending much of their time answering e-mails, onboarding employees, and updating spreadsheets.
While HR professionals make every effort to provide exemplary service for employees, a recent study of HR managers shows a disconnect between the level of service HR strives to provide and what employees experience in reality.  For years, organizations added technologies on an ad hoc basis to meet the needs at a given moment in time while optimistically promising improved productivity.  As a result, what we have is companies struggling to manage multiple systems and still deliver a positive and simplified experience for employees.
The study also revealed that most companies do not have a central place for employees to put in requests, enroll in benefits, find answers to basic questions, and access services or information.  Instead, employees must often use e-mail, phone calls, or visit the HR department to get help. This is an archaic way to manage employee service delivery in today's world of fast, self-service options.
Companies can bridge the gap in the HR service delivery experience by investing in the right technologies and services that enable HR and employees to connect in a whole new way.  With the right tools in place, HR can deliver a service that is user friendly, always available and similar to what employees are used to in their personal lives.  As a result, employees will spend less time looking for answers and more time being productive and innovative in their work.  Read on to see how other companies are using modern HR services to better care for their employees.
The power of automation—Automation can have a great impact on how HR spends their time. By simply automating workflows and routine inquiries, HR can significantly reduce the amount of time spent on using manual tools and tracking routine requests.
For example, by automating employee onboarding, Overstock.com was able to go from 60 to 80 interactions to get everything ready for a new hire to about 8 total interactions.  Overstock.com has reclaimed 1,000 days of lost productivity every year by simply using automation.  Automation also frees up HR professionals to work on more important and productive tasks including engaging with employees and developing strategic initiatives around mentoring and training.
Centralize information—By creating a central knowledge base and portal for employees to access information and services, companies are simplifying the process as well as giving employees the power to find their own answers and manage their basic HR needs.
This approach is exactly what employees want and what organizations need to improve self-reliance.  Christus Health did exactly this by creating an HR self-service portal that reduced cases by up to 66%, saving up to $1 million a year.  By bringing everything together under one roof, employees can access information about onboarding, payroll, benefits, tuition reimbursement, etc.  This empowers them to find the answers they need in an easy-to-use format.
Track and respond—Companies can deliver an excellent employee service experience by using a single platform that tracks and responds instantly to employee requests, monitors cases, automates manual processes, and can track and manage cross-departmental activities.
Before implementing a central platform, HR teams at Sally Beauty Supply were unable to quantify their productivity or identify where additional resources were needed.  Now Sally Beauty has simplified and increased communication across multiple departments, finding ways to track issues, engage the right experts at the right time, and in the end, improve employee satisfaction.
With the right modern HR systems in place, HR teams will be better equipped to provide a consistently positive employee service experience.  Remember that it's not always about more technology, but the right technology.  The right HR technology should be easy to use, always available, enable greater productivity, and ultimately free up time for HR to focus on strategic initiatives.  The right technology makes it easier for employees to be employees.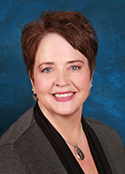 Jen Stroud is an HR Evangelist and Transformation Consultant at ServiceNow.  In her role, Jen communicates the HR service management value proposition to HR leaders and is a trusted advisor to the company's community of HR customers.  She comes to ServiceNow from TeleTech where she spent 10 years in HR and most recently was the Executive Director of Human Capital Services.