If employees skip work to participate in any of the ongoing nationwide "strikes," employers would be well-advised to withhold discipline, according to employment law attorneys.

Earlier this month, activists held a "Day Without Immigrants" and encouraged immigrants to stay home from work. Upcoming walkouts include a "Day Without Women" on March 8, a technology worker walkout on Pi Day, March 14, and "general strike" on May 1.
A few employers made headlines when they fired workers for skipping work to participate in the immigration protest; this has, in some cases, caused a backlash from customers. And firing workers in this way also risks drawing the attention of the National Labor Relations Board (NLRB), according to Kevin McCormick, a partner at Whiteford, Taylor & Preston, and Jacob Monty, managing partner at Monty & Ramirez, LLP.
| | |
| --- | --- |
| For more on what HR should do to prepare for and respond to upcoming walkouts and strikes, join McCormick and Monty as they copresent 'A Day Without' Walkouts: How to Maintain Productivity and Avoid NLRA or Discrimination Claims When Employees Walk Off the Job, on Wednesday, March 1, 2017. Click here to register! | |
In the following Q&A, McCormick and Monty, editors of the Maryland Employment Law Letter and the Texas Employment Law Letter, respectively, offer employers some advice on handling such walkouts.
Q: Are these types of strikes concerted activity protected by federal law?
A: It's a mistake to even worry about this distinction, Monty told BLR®. "I think you have to assume that it is potentially protected activity."
McCormick agreed. Technically, if an activity is not at all tied to an employee's working conditions, the National Labor Relations Act (NLRA) wouldn't protect it, he explained. But these strikes fall into a "murky area." Because of the language the organizers use, a lot of these walkouts probably will be covered, he said; participants know what policies they're protesting and they know what effect these policies have on the workforce.
Also, it's very easy for something to start out purely political and morph into a concerted activity, Monty noted; "Why even go there?"
Q: So we should waive discipline for employees who skip work for these activities?
A: If employees are participating in a 1-day event, it would be unwise to discipline them under your attendance policy, McCormick said. It's just not worth attracting the NLRB's attention. The Board, with its current left-leaning makeup, is very interested in protecting these types of activities, he said.
But remember, if the employees are nonexempt, there's no obligation to pay them for that day.
Q: But if we don't enforce attendance or call-out policies, will we be accused of inconsistent policy enforcement later?
A: In any future discrimination claims filed by other employees, for example, you'll be able to show that you believed these walkouts were protected. "I think that's very defendable," Monty said. An employer who accommodates an employee to avoid a potential NLRA violation is going to be on strong footing if it later faces a Title VII of the Civil Rights Act of 1964 claim alleging that it didn't enforce policies consistently.
Monty said he'd be more worried about an unfair labor practice charge; "I think that's the real risk."
Q: We're not a unionized workplace; does this still apply to us?
Yes. Employers often think that if they're not unionized, they don't have to worry about concerted activity, McCormick said. That's not the case, especially with the current NLRB. The Board has been very active in nonunion settings recently, he said.
Q: Should we do any planning ahead of these events?
A: Yes, employers should consider what they will do if faced with a walkout, McCormick said.
It's particularly important to train managers, he said: Employers should ensure that frontline supervisors don't mistakenly tell employees that they will face disciplinary action if they don't report to work.
Q: What kind of activities are not protected?
For one, the NLRA doesn't cover sit-downs in which employees occupy the workplace but refuse to work, according to McCormick. It also doesn't provide protection to employees who strike regularly. While the NLRB says employees lose coverage when they strike intermittently—sometimes defined as three times—employers should note that the Board's general counsel recently commended that the agency revise its position.
And in unionized workplaces, collective bargaining agreements sometimes have "no strike, no lockout" clauses, McCormick noted.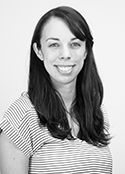 Kate McGovern Tornone is an editor at BLR. She has almost 10 years' experience covering a variety of employment law topics and currently writes for HR Daily Advisor and HR.BLR.com. Before coming to BLR, she served as editor of Thompson Information Services' ADA and FLSA publications, co-authored the Guide to the ADA Amendments Act, and published several special reports. She graduated from The Catholic University of America in Washington, D.C., with a B.A. in media studies.