The U.S. Department of Labor (DOL) should rescind certain wage and hour "Administrator Interpretations" issued during the Obama administration, the Society for Human Resource Management (SHRM) said February 16.

Edworkforce Committee / Flickr
The request came during a House committee hearing to address federal wage and hour policies. Christine V. Walters, an HR and employment law Consultant, testified on SHRM's behalf and took particular issue with two of the DOL's interpretations (or AIs): one regarding joint employment and one on independent contractors.
AIs replaced the Wage and Hour Division's "opinion letters" in 2010 and it has since issued seven. In the 9 years preceding the switch, the DOL issued between 5 and 54 Fair Labor Standards Act (FLSA) opinion letters each year.
The DOL issued the joint employment AI in January 2016 as part of its focus on "fissured workplaces"—companies that use third-party management companies, independent contractors, and staffing agencies. The AI clarified that the DOL believes joint employment can exist, for FLSA purposes, in two circumstances: when an employee has two or more separate but related or associated employers; or one employer provides labor to another employer and the workers are economically dependent on both employers.
The independent contractor AI, issued in 2015, narrowed the DOL's interpretation of such contractors and declared that "most workers are employees under the FLSA's broad definitions." The guidance directed employers to use a six-factor test to evaluate the economic reality of the situation when classifying workers.
FLSA compliance is already complex, Walters said, and the two documents in question only add to the complexity. "The AIs rely on a broad economic realities test which is open to various interpretations and gives employers no objective criteria on which to rely," she told lawmakers. Walters called on the DOL to withdraw the AIs in question and also reinstate the use of opinion letters.
The owner of a company that has been engaged in protracted litigation with the DOL also testified, and agreed with Walters' request. "We need the new DOL to rescind the January 2016 interpretation and return to the pre-existing joint employment test," said Rhea Lana Riner of Rhea Lana's.
Andrew Stettner, a Senior Fellow at a nonpartisan think tank, The Century Foundation, disagreed. The DOL's new joint employment AI didn't complicate things, he said. Instead, it clarified what courts have said repeatedly: Employers who have economic control over employees must ensure that wage and hour laws are followed.
Furthermore, changes in how companies do business necessitated the AI, he explained. "The 20th century economy was dominated by large firms who used a traditional employer relationship to control every aspect of production. Now the 21st century management model increasingly entails the main firm retaining only the most essential aspects of its identity and outsourcing all other functions," he said. "These fissured arrangements have allowed firms to absolve themselves of their employment law responsibilities."
Walters also called on Trump's DOL to reconsider the Obama administration's overtime rule, which has been temporarily enjoined. SHRM believes that the salary threshold for overtime exemption was due for an update but that the DOL went overboard in more than doubling the existing threshold, she said. "Going forward, SHRM believes the Trump administration should re-examine the overtime rule and utilize previous methodologies and a new rulemaking to determine a more reasonable salary threshold."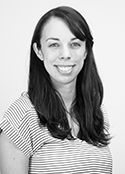 Kate McGovern Tornone is an editor at BLR. She has almost 10 years' experience covering a variety of employment law topics and currently writes for HR Daily Advisor and HR.BLR.com. Before coming to BLR, she served as editor of Thompson Information Services' ADA and FLSA publications, co-authored the Guide to the ADA Amendments Act, and published several special reports. She graduated from The Catholic University of America in Washington, D.C., with a B.A. in media studies.