The Trump administration implemented two major changes to its immigration policies during the last few days, and the full effect for employers remains to be seen. Between a replacement immigration Executive Order (EO) and the suspension of a fast-track process for H1B (highly skilled) worker visas, employers and their foreign employees may soon face new hurdles, albeit fewer than under the original order.
The president signed the new EO immigration Monday, rolling back parts of his original order. The first EO, issued January 27, barred travelers from seven Muslim-majority countries, arguably including permanent U.S. residents, for 90 days. It also placed a 120-day hold on the U.S. refugee program, prevented even those who already had received refugee status from entering the country and adopted a new religious test for refugees that had the effect of prioritizing non-Muslims.
It took effect immediately, but was quickly blocked by a federal district court; the 9th U.S. Circuit Court of Appeals upheld the temporary freeze February 9 and litigation is ongoing. (For more information, see 'See You in Court'—9th Circuit Refuses DOJ Request to Reinstate Trump Travel Restrictions.)
The new order removes Iraq from the list of restricted countries, leaving just Iran, Libya, Somalia, Sudan, Syria, and Yemen. It exempts individuals with visas or refugee status from the ban and does not include the religious test for refugees. It takes effect March 16.
Employers, especially those in the tech industry, spoke out against the original EO, saying it had negative consequences for business. Microsoft®, for example, said the ban would hinder its ability to adequately staff research and development teams.
The order went so far as to revoke visas and halt employer petitions for them, and that was really what shook employers last time, according to Elaine Young, a member of Kirton McConkie and an editor of the Utah Employment Law Letter. "It was the suddenness and the impact on existing visa holders," she said.
Experts are hoping, however, that the changes—coupled with a new mention of "waivers" to the restrictions—mean that employers won't face as many difficulties with the revised order. "It really is quite a bit pared back," said Lori Chesser, a senior shareholder at the Davis Brown Law Firm. "It's less disruptive."
It's too soon to tell, however, whether the waivers actually will be useful, according to both Chesser and Young. Issuance of a waiver will be on a case-by-case basis and at the discretion of consular officers and U.S. Customs and Border Protection.
"There's a lot that is unclear," Young said. Any time you have one person who has discretion, you can't know what will be required to satisfy the standard for a waiver, in their opinion, she said. "We don't know how they're going to apply that."
The new order also may not provide any relief for employees outside the country with an expired visa, Young noted. Under the old order, consulates cancelled interviews (one part of the visa process) for these individuals. The new order doesn't appear to include an exemption for those who previously held visas; they might need to seek a waiver, Young said. "That's an unknown," she said; "the way it's written is really confusing."
Related to the ban are two recent U.S. Department of Homeland Security (DHS) memos in which the department announced ramped up enforcement of immigration policies. In one, the DHS discussed tightened requirements for the "advance parole" travel document for individuals going through the green card (permanent resident) process. Such individuals who wish to leave the country must have that document to reenter the U.S. Without it, they are considered to have abandoned the immigration process.
The memo says this allowance will be granted "only on a case-by-case basis, and only for urgent humanitarian reasons or significant public benefit." This affects employers that have workers who travel and who are in the middle of the immigration process, Chesser previously told BLR®. (For more, see Do Employees Know What to Do if ICE Comes Knocking?) The new EO talks about exceptions for individuals in possession of the document, "but we do have to keep our eye on the new advance parole directive," Chesser said. "I'm still worried about people traveling."
Potential H1B 'Nightmare'
The new order, however, may not be employers' biggest immigration concern right now. Young said she's not seeing the same outcry from employers over this travel ban as she saw with the first; instead, they're more worried about changes to the H1B visa program announced last Friday.
Just before Trump issued the new EO, U.S. Citizenship and Immigration Services (USCIS) announced a slowdown of its H1B program. That visa is used by doctors and professors, for example, and the change could have major implications across various industries, Young and Chesser noted.
Using "premium processing" for this type of visa, an employer could get an employee a visa in 15 days; now that option will be suspended April 3 and employers can expect delays of up to 6 months, Young said. Some businesses may be unable to fulfill contracts, she added; "It's going to be such a nightmare for companies."
Employer Takeaway
The ability of the new EO to survive a legal challenge may turn on whether a court believes it constitutes a "Muslim ban"—a characterization that seemed to trouble the 9th Circuit when it was evaluating the first order, Young said.
A judge might view this as the same old "Muslim ban," which opponents say violates the Constitution. On the other hand, with the religious language removed, maybe the courts will determine that Trump found a way to keep out terrorists with an order that isn't, on its face, a "Muslim ban," Young said.
But for now, this means that employees from the affected countries shouldn't travel internationally, Chesser said. And with the 10-day warning, there's a small window of opportunity for individuals with expired visas to seek a new one and avoid finding out what "waiver" and "discretion" mean, Young said. Finally, for those who wish to use H1B premium processing, there are about 3 weeks left to file before the program is halted.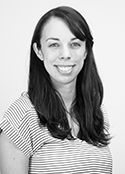 Kate McGovern Tornone is an editor at BLR. She has almost 10 years' experience covering a variety of employment law topics and currently writes for HR Daily Advisor and HR.BLR.com. Before coming to BLR, she served as editor of Thompson Information Services' ADA and FLSA publications, co-authored the Guide to the ADA Amendments Act, and published several special reports. She graduated from The Catholic University of America in Washington, D.C., with a B.A. in media studies.