A while back, HRSBT reported on a new benefits trend involving paid leave to care for your adopted pet. It looks like this trend is catching like wildfire because a brewery in Ohio is now offering this work perk as well.
CNN reports that BrewDog, a Scottish brewery with a new location in Ohio, is adding a new benefit for its workers. BrewDog employees will now be given a week off for adopting a new puppy or dog. James Watt, cofounder of BrewDog, told USA Today, "We care about two things above all else. People and beer … We also just really like dogs."
Anyone who has ever adopted a puppy knows the amount of time and effort that goes into adopting a new family pet. Watt adds, "We wanted to take the stress out of the situation and let our teams take the time they need to welcome their new puppy or dog into their family."
The BrewDog website adds further detail about the new work perk, saying, "Here at BrewDog, we care about many things but have two main focuses above all others—our beer and our people. And over the years we have noticed that our people also care about many things but have two main focuses above all others—our beer and their dogs." The company also allows workers to bring their dogs into work with them … We're not sure how sanitary this is, but they must have some guidelines surrounding this.
According to the website, "[H]aving dogs in our offices makes everyone else more chilled and relaxed—but we know only too well that having a new arrival—whether a mewling pup or unsettled rescue dog—can be stressful for human and hound both. So we are becoming the first in our industry to give our staff a working week's leave on us to help settle a new furry family member into their home."
The brewery claims that dogs have been central to its way of life, and the leave will benefit employees who need bonding time. The paid leave isn't just exclusive to the Ohio plant; it applies to all BrewDog employees across the globe. On top of this awesome perk, the brewery is also a "Living Wage" employer, offers sabbaticals, and shares 10% of the annual profits with its employees.
BrewDog says, "These benefits are all part of us heading towards one simple aim—to be the best company to work for, ever. Whether man, woman or pup we encourage all members of our family to support and look out for one another, and this also applies to those of you who visit our network of BrewDog Bars. Every single one is dog-friendly, so as our staff don't have to leave their faithful friends behind you don't need to either." With awesome perks like these, it's no wonder why reviews on Glassdoor call it "The best company in the world!"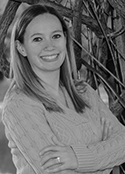 Melissa Blazejak is a Senior Web Content Editor at BLR. She has written articles for HR.BLR.com and the HR Daily Advisor websites and is responsible for the day-to-day management of HR.BLR.com and HRLaws.com. She has been at BLR since 2014. She graduated with a BA of Science, specializing in Communication, from Eastern Connecticut State University in 2008. Most recently, she graduated in 2014 with a MS of Educational Technology.