The Family and Medical Leave Act (FMLA) generally requires employees to make the case that they need time off for an FMLA-qualifying reason.  On the other hand, the statute also requires employers to request more information from workers requesting leave, if their eligibility is unclear.

A recent opinion from the 2nd U.S. Circuit Court of Appeals, Coutard v. Mun. Credit Union (No. 15-1113 (Feb. 9, 2017)), shows just how far employers have to go.
Facts of the Case
"Harry," an employee at Municipal Credit Union (MCU) in New York, was raised by his grandfather for 10 years. When his grandfather became ill, Harry requested FMLA leave to care for him.
The employer denied the request, informing him that the FMLA doesn't cover leave for grandparents. The law does cover leave for individuals standing in loco parentis—in the place of a parent—but the employer never asked Harry about the nature of his relationship with his grandfather and Harry never offered that information.
Harry stayed home to care for his grandfather anyway and was fired. He sued, alleging FMLA interference. Had the employer told him that the FMLA covers leave for individuals in loco parentis, he would have gladly provided that information, he argued, but he didn't know about that provision when he requested the leave.
MCU, however, argued that it is not obligated to inform employees of that coverage. It provided all required notices and, furthermore, federal regulations say that it's up to the employee to show that the requested leave is for a qualifying reason.
The district court agreed with the employer. Harry had to show that he was entitled to leave and he never informed MCU that his grandfather stood in loco parentis, it said, dismissing his claim.
Appeals Court Weighs In
Harry appealed, arguing that he had, in fact, provided MCU with enough information for it to know that his request might fall under the FMLA's scope—and that's all the law requires of him, he alleged.
Relevant regulations require workers to provide employers with information "sufficient" to suggest that they need time off for a reason that may be FMLA-qualifying, according to the 2nd Circuit. An employee does not have to provide an employer with all of the necessary details to permit a definitive determination of the FMLA's applicability when initially requesting leave, the court said; he or she merely must put the employer on notice that the FMLA "may" apply.
Harry met that standard, the court determined: "There can be no serious question that an employee's request for leave to care for his seriously ill grandfather seeks leave that 'may' qualify for FMLA protection."  And once an employee puts the employer on notice, the regulations leave it up to the employer to request additional information about whether the employee actually is entitled to leave.
MCU argued that it shouldn't have to inquire about unique circumstances. But a grandparent's raising of a child in loco parentis is hardly "unique," the court said. "The very reason that Congress in the FMLA defined 'parent' and 'son or daughter' to include [in loco parentis relationships] was to 'reflect the reality that many children in the United States today do not live in traditional "nuclear" families with their biological father and mother,' and are increasingly raised by others," it explained.
Because Harry gave the employer enough information for it to know his requested leave may have been FMLA-eligible, the burden was then on MCU to request additional information before denying his request, the appeals court concluded.
The court remanded the case but noted that it wasn't necessarily a win for the employee. The employer still is contesting whether the grandfather actually stood in loco parentis, and that may be a question for a jury, the court said.
Employer Takeaway
It's important to note that the court based its decision on a revised FMLA regulation. When the U.S. Department of Labor amended its regulations in 2008, it made several updates, including a change to employers' designation responsibilities.
Some courts had interpreted the old regulations to require less from employers, the 2nd Circuit noted. In fact, MCU pointed to a 3rd Circuit opinion in which the court upheld summary judgment for an employer that denied an employee's request to take FMLA leave to care for her grandmother. She didn't initially specify that her grandmother had raised her, and the court applied a then-current regulation that required an employee requesting leave to "explain the reasons for the needed leave so as to allow the employer to determine that the leave qualifies under the Act."
"Since appellant did not initially tell her employer that her grandmother had raised her, she failed to sufficiently explain her reasons for the needed leave so as to allow the employer to determine that her request was covered by the FMLA," the 3rd Circuit held in Sherrod v. Phila. Gas Works (57 Fed. Appx. 68 (3rd Cir. 2003)).
The Coutard court, however, said it couldn't adopt that view because the regulations have since been updated. Now, they state that:
[T]he employee need not expressly assert rights under the FMLA or even mention the FMLA. … The employer will be expected to obtain any additional required information through informal means.  (29 C.F.R. §825.303)
In light of the change, the court said, employers can only require that workers "provide sufficient information to indicate that the FMLA 'may' apply."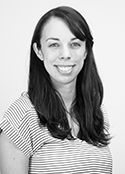 Kate McGovern Tornone is an editor at BLR. She has almost 10 years' experience covering a variety of employment law topics and currently writes for HR Daily Advisor and HR.BLR.com. Before coming to BLR, she served as editor of Thompson Information Services' ADA and FLSA publications, co-authored the Guide to the ADA Amendments Act, and published several special reports. She graduated from The Catholic University of America in Washington, D.C., with a B.A. in media studies.