A finite leave of absence can be a reasonable accommodation required by the Americans with Disabilities Act (ADA), but the statute and implementing regulations don't specify at what point leave becomes "indefinite," and therefore, unreasonable.

In the absence of a statutorily required duration, the definition of "reasonable" often depends on the content of the employee's request. Employees don't have to be precise; the U.S. Equal Employment Opportunity Commission (EEOC) has said in guidance that requests such as "sometime during the end of September" or "around October 1" can be reasonable.
But even finite requests can be unreasonable if an employee can't explain how the leave will enable him or her to return to work. A recent case from the 7th U.S. Circuit Court of Appeals, Whitaker v. Wis. Dep't of Health Servs. (No. 16-1807 (Feb. 27, 2017)), illustrates how repeated extension requests and vague explanations can render leave unreasonable.
Facts of the Case
"Tonya" worked for the Wisconsin Department of Health Services in its public assistance program, processing benefits applications and answering phone calls.
Tonya requested and received 2 weeks' leave under the Family and Medical Leave Act (FMLA) for back pain. Just before her scheduled return date, she requested 14 more weeks for her medical condition and to take care of a family member. The department authorized leave up to the end of her FMLA entitlement and told her that she could then apply for a 30-day leave permitted by her contract. She applied for and received the extra 4 weeks.
When that leave expired, Tonya did not return to work and instead submitted a note from her doctor saying that she would need an additional 2 weeks. After that, another note said she needed another 4 weeks. According to court documents, neither of those notes discussed her medical condition, treatment, or likelihood of recovery.
The employer informed her that it was considering terminating her employment and asked that she attend a meeting and "provide any documentation you wish to submit for consideration." She said she could not return to work and the employer fired her.
Tonya sued, alleging that the department violated the Rehabilitation Act of 1973 (the ADA's public-sector counterpart) by denying her request for an accommodation of "finite, unpaid leave."
A federal district court granted summary judgment for the employer, finding that she was essentially requesting open-ended leave, which is not reasonable.
Appeals Court Weighs In
Tonya appealed but the 7th Circuit upheld the lower court's ruling.
The ADA requires accommodations that help employees perform their jobs. Leave can be such an accommodation if an employee needs time off to recuperate or seek treatment, for example.
But Tonya never explained how the requested leave would allow her to get back to work, the appeals court said. "[Tonya] did not offer any evidence regarding the effectiveness of her course of treatment or the medical likelihood of her recovery," the court said; "[t]he only medical documents she supplied were two terse doctor notes."
In fact, the notes didn't say whether Tonya was even receiving treatment, let alone the likely effectiveness of the treatment, the 7th Circuit continued. It also considered the fact that she had repeatedly requested additional leave when her leave was about to expire.
Because she couldn't show that she was qualified to do her job—with or without a reasonable accommodation—the lower court was correct to dismiss her claim, it said.
Employer Takeaway
Employees don't have to give an exact return date for leave to be considered reasonable, but they must give an estimate and explain why the leave will allow them to get back to work.
And while an employer will sometimes have to accept that an estimate was incorrect and that an employee requires a leave extension, the employer may, in that case, require periodic updates on the employee's condition and possible return date, the EEOC says in its Enforcement Guidance on Disability-Related Inquiries and Medical Examinations of Employees Under the Americans with Disabilities Act.
An employer also may take previous leaves into consideration, but it still should evaluate each request on a case-by-case basis, the EEOC added in Employer-Provided Leave and the Americans with Disabilities Act.
And if an employee repeatedly requests extensions without explanation, the employer can request permission to contact the employee's doctor, Allison L. Feldstein, a partner at Saul Ewing LLP, told attendees at a recent conference at the firm. Oftentimes, you may find out that the doctor doesn't actually know how long the person will need to be out, which means the leave is indefinite and unreasonable, she said.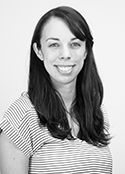 Kate McGovern Tornone is an editor at BLR. She has almost 10 years' experience covering a variety of employment law topics and currently writes for HR Daily Advisor and HR.BLR.com. Before coming to BLR, she served as editor of Thompson Information Services' ADA and FLSA publications, co-authored the Guide to the ADA Amendments Act, and published several special reports. She graduated from The Catholic University of America in Washington, D.C., with a B.A. in media studies.