In the Equal Employment Opportunity Commission's (EEOC's) proposed guidance on harassment, the commission suggests "civility training" and "bystander intervention training" as proactive measures employers can use to prevent workplace harassment.  But is there any support for the notion that civility training would be an effective tool to prevent harassment? The EEOC included it in the "Promising Practices" section of the guidance, so clearly the agency seems to think it's worthwhile.

In a footnote, the guidance refers to the testimony of Lilia Cortina, a professor of psychology and women's studies at the University of Michigan.  At an EEOC meeting in June 2016, Professor Cortina provided written testimony outlining the value of workplace civility training.
In her testimony, Professor Cortina acknowledges that courts have made it clear that Title VII of the Civil Rights Act of 1964 and other federal antidiscrimination statutes are not general civility codes.  However, she testified that her research indicates that "so-called 'general incivility' is not always so general after all," but instead can sometimes represent a covert expression of bias based on social identity (a person's sense of who they are based on their group membership).
Cortina also posits that everyday incivility "seems to go hand in hand with more overt harassment … where there is one, you virtually always find the other."  She refers to general incivility as a possible "gateway drug" to more egregious forms of abuse.  Because of this, she proposes that a reduction in workplace incivility might help in the reduction of workplace harassment.
Cortina suggests using "respectful workplace interventions" which she says have helped organizations cultivate climates of civility and respect. As an example, she cites an intervention developed in Canada called "CREW," which stands for Civility, Respect, and Engagement in the Workforce.  As it turns out, CREW has been used by workgroups in the United States, specifically, by the U.S. Department of Veterans Affairs.
The Veterans Health Administration's National Center for Organization Development (NCOD) describes CREW as a "culture change initiative" that was launched in response to employee feedback that low levels of civility in the workplace affected job satisfaction.  On its webpage describing CREW, NCOD provides the following information:
Civility is an essential behavior of all employees in all organizations. These are the interpersonal "rules of engagement" for how we relate to each other, our customers, and our stakeholders; the fundamentals of courtesy, politeness, and consideration.
Respect connects us at a personal level. It reflects an attitude developed from deep listening and understanding, cultural and personal sensitivity, and compassion. It honors all the participants in an interaction by creating a safe place to have difficult conversations and leads to an environment of honesty and mutual trust.
Engagement is the result of respectful relationships within an atmosphere of trust. It provides all staff with the charge, the parameters, the training and the support to make decisions "on the spot" in the best interest of the veteran.
Clearly, these are commendable standards, and they require time and resources to achieve. NCOD points out that "CREW is not magic; the changes will not happen overnight." The program requires regular meetings with workgroups for about 6 months.  These are meetings with skilled facilitators who facilitate discussions, encourage problem-solving skills, and conduct exercises that help participants relate to one another.
It appears that CREW is not for the faint-hearted, but perhaps—particularly in these times of divisive rhetoric and snide tweets—an employer may want to consider some form of civility training to remind employees of the professional conduct and respect it requires in the workplace.  While there's no guarantee that civility training will eliminate workplace harassment, it seems like a logical step in the right direction.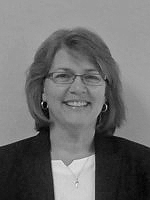 Joan S. Farrell, JD, is a Legal Editor for BLR's human resources and employment law publications. Ms. Farrell writes extensively on the topics of workplace discrimination, unlawful harassment, retaliation, and reasonable accommodation. She is the editor of the ADA compliance manual—ADA Compliance: Practical Solutions for HR. Before coming to BLR, Ms. Farrell worked as in-house counsel for a multistate employer where she represented management in administrative matters and provided counseling on employment practices.

Follow Joan Farrell on Google+

Questions? Comments? Contact Joan at jfarrell@blr.com for more information on this topic