When starting a business, there are a lot of things to take into consideration. However, how much consideration is taken for the overall design of the company office space? A new survey shows that employers may want to consider overhauling their office space; it may produce happier, more productive employees, and, in turn, increase the bottom line.
According to TalentCulture.com's recent survey, few American workplaces are designed for success! The TalentCulture survey uncovered the "harsh truth" by surveying 1,0000 Americans to learn how design and décor affects them.  Nearly one-half of respondents in the survey say their workplace design has no décor or personality, and only one in four would be proud to show their office off to family and friends. The survey also uncovered other "harsh truths" regarding furniture, lighting, and décor.
It should be no surprise that poorly designed, uncomfortable chairs zap employee productivity. How would you feel if you had to sit on a concrete block for 8 hours a day? According to the survey, respondents who say their office furniture is "bad" are three times more likely to feel unproductive and two times more likely to say their office is "depressing."
When it comes to office lighting, 40% of respondents say that light is the most important factor when considering their office environment. Let's face it—poor lighting means poor performance. If you can't see what you're doing, how are you supposed to do anything well? Respondents who claim their office has a lot of natural light are 48% more likely to consider their environment "uplifting," 35% are more likely to be productive, and 28% are more likely to feel "comfortable" in their environment. Respondents who say they have poor lighting in their office are three times more likely to say it impacts their performance negatively and two times more likely to say their office is "depressing."
When it comes to décor, plants and art play a huge roll in employee productivity, satisfaction, and engagement. Respondents who say they have plants in their office are 85% more likely to feel productive and 36% more likely to feel "uplifted." Art plays a huge roll in "office personality." Respondents say that art in the office makes their environment more uplifting and gives the space added personality.
The survey also highlights a statistic from the University of Texas at Austin, which found that employees who work in a white or predominately blue-green office tend to be more productive than employees who work in a red office. Fun fact: The color red is also used to elicit hunger, which is why you see many fast food restaurants with a red paint scheme. Needless to say, it's no surprise that a red office makes workers unproductive—they're probably constantly thinking about food!
How would you classify your office space? Does it make your employees more or less productive? Share it in our comments section below, or e-mail us, and it could be featured in the next HRSBT!
If you'd like credit for your story, include your Facebook or Twitter handle, and we'll mention you in the article and on social media.
Note: We reserve the right to edit submissions for clarity, anonymity, and so forth.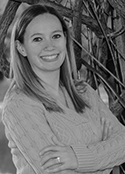 Melissa Blazejak is a Senior Web Content Editor at BLR. She has written articles for HR.BLR.com and the HR Daily Advisor websites and is responsible for the day-to-day management of HR.BLR.com and HRLaws.com. She has been at BLR since 2014. She graduated with a BA of Science, specializing in Communication, from Eastern Connecticut State University in 2008. Most recently, she graduated in 2014 with a MS of Educational Technology.