As the push for paid leave gains momentum, employers are facing a growing patchwork of state and local laws. And they're struggling with implementation and compliance, according to the Society for Human Resource Management (SHRM).
To alleviate that burden, the organization is working with lawmakers to draft federal legislation that would give employers a choice: (1) comply with all applicable state and local leave laws; or (2) offer all employees a federal paid-time-off minimum and a flexible work arrangement.
If they choose the second option, SHRM says employers would no longer be subject to state and local leave laws, and also could be exempt from emerging legislative initiatives like predictable scheduling.
"It would be voluntary for [employers] to opt in but we think they would certainly be encouraged and incentivized to do just that because they would then have a uniform policy that they could offer to all of their employees," SHRM's Director of Congressional Affairs, Lisa Horn, said during a press briefing at the organization's recent employment law and legislative conference in Washington, D.C.
Few other details are available but Horn told BLR® that the leave could be used for anything—a sick day, vacation, or caregiving. And the flexibility requirements could be met with benefits like telework, compressed workweeks, or flexible scheduling.
Horn said SHRM isn't opposed to paid leave and flexibility, but doesn't support one-size-fits-all mandates. "Our thought is that we're meeting that goal but easing the administration burden on employers. It incentivizes paid leave and workflex, rather than mandates it," she said.
SHRM took action in response to its members reporting difficulties with compliance, Horn said, estimating that seven states and more than 30 jurisdictions have paid leave laws. It's very difficult for multistate or multijurisdiction employers to ensure compliance, she said. California alone accounts for eight of those laws, and the state's Rep. Mimi Walters (R) is very involved with this proposal, Horn said.
Horn said she couldn't share the proposed minimum leave requirement or the details of the opt-in procedure, as the particulars could change before the bill is officially introduced. Employers shouldn't have to wait too long though; "We're hopeful that it could get introduced this month," she said.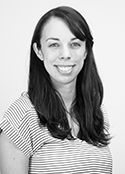 Kate McGovern Tornone is an editor at BLR. She has almost 10 years' experience covering a variety of employment law topics and currently writes for HR Daily Advisor and HR.BLR.com. Before coming to BLR, she served as editor of Thompson Information Services' ADA and FLSA publications, co-authored the Guide to the ADA Amendments Act, and published several special reports. She graduated from The Catholic University of America in Washington, D.C., with a B.A. in media studies.