Trump's nominee for Secretary of Labor has questioned whether the U.S. Department of Labor (DOL) has the authority to set any salary threshold for overtime pay—not just the pending increase that effectively brings the threshold to $47,476.
Alexander Acosta volunteered that concern twice during his March 22 confirmation hearing, despite no questioning from lawmakers to that effect. A former DOL economist who worked under President Obama has called his statements "breathtakingly radical," noting that a threshold has been in place since 1938.
Background
The Fair Labor Standards Act (FLSA) requires that employers pay overtime to employees earning less than $455 per week (which amounts to $23,660 per year), regardless of whether they meet one of the law's duties tests for exemption. The Obama administration issued a final rule more than doubling that threshold but a federal district court judge temporarily enjoined it in November 2016, just days before it was set to take effect.
| | |
| --- | --- |
| Join H. Juanita Beecher, on March 28, as she co-presents an in-depth webinar discussing how newly issued presidential Executive Orders and other White House initiatives and appointments will likely affect your workplace. Click here to register. | |
Judge Amos Louis Mazzant III, who was nominated to his position by President Obama, determined that Congress clearly intended the FLSA's white-collar exemptions to apply to employees performing actual executive, administrative, and professional duties—and not just those who meet a salary requirement. Nothing in the law indicates that Congress intended for the DOL to set a minimum salary level, he wrote in his order enjoining the rule.
In a footnote, however, Mazzant said that he was not taking a position on the general lawfulness of a threshold: "The Court is evaluating only the salary-level test as amended under the Department's Final Rule," which was so high that it supplanted the duties test, he said. Obama's DOL immediately appealed the order and the Trump administration has until May 1 to decide whether it wants to continue with that appeal.
The current, lower threshold was adopted in 2004 under President George W. Bush. Tammy D. McCutchen—who was the DOL Wage and Hour Division administrator at the time—just last week told attendees at a conference that she is fine with an increase, but believes that $35,000 to $38,000 is the appropriate range. McCutchen is reportedly under consideration for Solicitor of Labor.
Acosta's Position
Acosta generally was silent about his plan for the litigation challenging the overtime rule during the hearing. Members of Congress—Sen. Elizabeth Warren (D-Mass.), in particular—asked him directly and repeatedly whether he would defend the rule in court or drop the appeal.
Acosta spoke at length about the need to balance protections for workers against the economic impact of the rule. However, when it came to the litigation, he would only promise to consult with the DOL and U.S. Department of Justice officials who defended the rule under Obama.
However, Acosta then volunteered the following, questioning the appropriateness of a DOL-determined threshold at all:
A related issue to this is the question of whether the dollar threshold is within the authority of the secretary. When Congress passed these statutes, it provided in essence for a duties test and one of the questions that's in litigation is: does a dollar threshold supersede the duties test and as a result is it not in accordance with that law? And I mention that because I think the authority of the secretary to address this is a separate issue from what the correct amount is and the litigation needs to be considered carefully both with respect to what would be the appropriate amount if the rule were to be changed or revised but also what is within the authority of the secretary to do.
Later, when questioned about whether a lower threshold would be appropriate, he offered the same sentiment:
[B]ecause of the size of the increase there are serious questions as to whether the secretary of labor even has the power to enact this in the first place which is what … the basis of the litigation is.
The committee members, however, focused on a potential lower threshold. Even officials at the Society for Human Resource Management, the world's largest HR professional society, have consistently said that the threshold is due for an update, but the new final rule merely went "too far, too fast."
"It is breathtakingly radical for a labor secretary nominee to be questioning the authority of the Labor Department to set the overtime threshold," Heidi Shierholz, a former chief economist at the DOL under Obama, said in a statement. "The Labor Department has exercised this authority since 1938, and has done so under 10 presidents, including Franklin D. Roosevelt and George W. Bush. Congress has amended the Fair Labor Standards Act many times and has never objected to the salary test," said Shierholz, who now works at the Economic Policy Institute, which describes itself as a think tank focused on the needs of low- and middle-income workers.
Other DOL Regulations
Acosta was tight-lipped about other DOL regulations.
Warren asked him to comment on the silica rule, an Occupational Safety and Health Administration regulation that is in effect, but facing legal challenges. She asked him to promise that he would not weaken the rule but he said he was bound by a Trump Executive Order (EO) to review all rules once confirmed. "Based on that executive action, I cannot make a commitment because the Department of Labor has been ordered to review all rules," he said. He added, however, that the DOL would enforce rules as long as they are in effect.
Acosta similarly dodged questions about the DOL's fiduciary rule, again citing an EO specifically directing the DOL to revisit that rule.
"You've refused to answer my questions, hiding behind an Executive Order," Warren said. "I'm not asking you how you will respond to President Trump's Executive Order; I'm asking you about what your priorities will be if you're confirmed."
Sen. Lamar Alexander (R-Tenn.) defended Acosta, saying it would be presumptuous of him to take a position on the regulations in question before consulting with the DOL staff.
Acosta's Philosophy
When asked about how he would implement Trump's proposed 21% budget cut for the DOL, Acosta said he would not advocate for an across-the-board reduction shared by all DOL programs. Instead, he believes that the success of initiatives should be evaluated individually and their budgets adjusted accordingly.
He offered the example of job corps centers, which Trump took aim at in his budget proposal. The DOL should consider which ones are successful and which ones are not; it must consider states' and localities' individual needs, he said.
Sen. Patty Murray (D-Wash.) asked whether Acosta will bow to political pressure should he be confirmed. "You have to stand up for workers," she said, "that will be your job." In reply, Acosta said that officials shouldn't bow to such pressure but, at the same time, Trump is the boss.
"We all work for the president and we all will ultimately follow his direction unless we feel that we can't," Acosta continued. "And if we can't, we resign."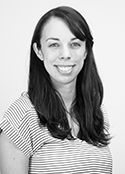 Kate McGovern Tornone is an editor at BLR. She has almost 10 years' experience covering a variety of employment law topics and currently writes for HR Daily Advisor and HR.BLR.com. Before coming to BLR, she served as editor of Thompson Information Services' ADA and FLSA publications, co-authored the Guide to the ADA Amendments Act, and published several special reports. She graduated from The Catholic University of America in Washington, D.C., with a B.A. in media studies.