by Gal Rimon, Founder and CEO of GamEffective
Gamification is about driving motivation, with the hope of engrossing us and mesmerizing us just as games do. In business, gamification isn't about games developed for businesses, but the prudently calculated use of prevailing game design methods (design, action, fun, and competition) and procedures (leaderboards, points, and badges) to achieve a business outcome.
To drive employee performance, gamification focuses on intrinsic motivation (a sense of completion, of a job well-done) rather than competition since research shows that extrinsic drivers (such as competition or even cash) don't work for the long-run.
Gamification of Employee Performance
Any organization that truly wishes to thrive needs its employees to feel motivated and engaged, reach their full potential, and be as productive as possible improving their skills and levels of expertise. Gamification can usher in a completely new way of managing employee performance.
Gamification achieves this by providing real-time performance metrics and a perfect way to communicate expectations of goals and corporate culture.  Although this may sound odd at the outset—how is gamification tied to performance if there's no competition—communicating employee goals in real-time and giving feedback, as to their achievement, is tied to both gamification (think of it like a fitness tracker for work) and to recent developments in HR which try to communicate objectives and key results often, keep them dynamic (instead of set them once a year), and show results in real time.
This isn't trivial though—anything that's tied to how people are managed isn't. The meeting point between gamification and performance management requires thinking through of personalized goals that merge with gamification efforts to produce a cohesive process and to lay the foundation for continuous progress and lasting engagement. But it can work very well to for organizations that use it to focus on conveying corporate objectives and key performance indicators (KPIs) to all employees and to track them in real-time.
How Learning Comes into Play
Gamification and eLearning work together well since the gamified motivation to learn is especially effective. Using microlearning, gamification prompts the daily or weekly engagement that managers need, whilst measuring results and providing instant feedback, and the social interaction employees need.
Using game narratives and interactive push learning that drives learning completion can also have a significant impact on job mastery. First, gamification drives completion of learning. Then, it ties into performance, giving employees and managers a view on competence and performance.
Gamification enables personalized training. Every employee has different goals, needs, areas of expertise, and areas that needs improvement. The proper use of gamified training that is driven by performance needs automatically serves the learning employees need, based on the achievement of their KPIs.
Gamification also breaks down learning material into small bite-sized pieces (microlearning; 5 minute tutorials or tasks), delivering them in forms of activities they can access in real-time wherever and whenever they want. This endows employees with a sense of control and autonomy. Microlearning is a great form of on-the-job training that is quick, convenient, simple, and prevents cognitive overload.
How Microsoft is Using Gamification
Microsoft's Consumer Support Services uses digital motivation to drive agent performance and learning. It has thousands of agents employed by Business Process Outsourcers in many different countries, continents, and languages. It wanted new ways to recognize and reward agents, while increasing their productivity with a focus on developing skills, encouraging sales, changing behaviors, and driving outcomes.
Another need wasn't just performance and learning but also communication with agents. Microsoft® also had multiple ways to communicate with its agents on emerging issues and to measure compliance with the company's metrics and policies. Gamification was implemented as a way to communicate performance goals across its global network of thousands of support agents.
Using gamificatioon, Microsoft Consumer Support Services now drives agent performance with rewards, changes behaviors and business outcomes, uses on-the-job learning for better knowledge retention, and increases motivation in call centers.
How a Credit Union Used Gamification
Member-owned financial cooperative Credit Union—where on-going training and development, especially for onboarding new team members, is a persistent need—chose to adopt gamification as it met all their needs and offered a completion-centric game for onboarding. Prior to using gamification, the Credit Union's knowledge training courses weren't highly rated by employees and the effort was not meeting its potential. The corporation also wanted to ensure that learning completion occurred in a timely manner.
The bottom line impact on the project was immediately apparent with 85% of frontline employees completing all learning tasks.
What We Can Expect for the Future
Mario Herger, Lead Researcher for the Enterprise Gamification Consultancy, has warned that "[M]ost vendors and customers … neglect to establish a long term strategy for gamification. The focus in most projects is narrow and applied to one project only… without a strategy for sustainable engagement."
I cannot emphasize enough that gamification should not just be a quick-fix solution that only increases a specific activity. It must be maintainable and leave lasting performance changes. Hence, why choosing a great and robust enterprise gamification platform just isn't enough for a completely successful implementation strategy. Game design and success practices, such as training and impartial definition, are just as important.
The future is presenting us with evidence that employee gamification works, because it isn't just about smacking points or a video game on work, but because it taps into our motivation and also serves as a more transparent and better future for the management of Human Resources, employee performance, and learning.
In sum, the "game" part of gamification is the use of game mechanics to drive behavior and engagement. It is a way for employees to monitor their progress and feel intrinsic motivation. Hence, it isn't a game, but can be a game changer for work performance and organizational culture.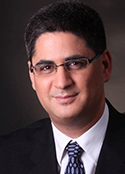 Gal Rimon founded GamEffective in 2012, with the vision of bringing next generation gamification to enterprise applications. He holds a MBA degree in Marketing and Information Technologies from the Tel Aviv University.

GamEffective supercharges employee performance and learning using digital motivation, gamification and real time feedback. Since its establishment in 2012, GamEffective has changed the way companies motivate their employees and the way managers align their teams with company goals. GamEffective's solution significantly improves performance of sales teams, employees in call centers, learning, onboarding, and more. To top it all off, it is easily integrated into existing systems.