by TJ Gibb, Workplace Voluntary Benefits Segment Vice President, Humana
The word wellness, for most people, refers to physical health relating primarily to diet and exercise. By taking a broader view—one of well-being—we realize that physical health is only one aspect of creating a balanced lifestyle.
Other aspects of well-being, such as financial health, are also critical and linked to physical and emotional health. Employers must continue to acknowledge the broader concept of well-being and, in particular, the impact of financial health on healthcare costs and productivity.
The American Psychological Association reports money issues as the most common cause of stress in America. That should come as no surprise as three-quarters of American workers live paycheck to paycheck. As such, the stress of managing personal finances carries over into the workplace. A recent study showed 46% of employees admit to spending 2 to 3 hours per week on personal financial matters while at work.
Financial well-being has emerged as a pivotal tool in helping employees establish financial security. These efforts can range from having enough money to pay for daily living expenses to saving for significant future expenditures, such as a home, college tuition, or retirement.
Ideally, employers should select a provider that helps to relieve financial stressors, offers solutions that increase engagement in wellness plans, incentivizes employees for healthy behaviors, and ultimately improves the physical and financial health of the workforce.
Start with a Comprehensive Well-Being Strategy
When employers help employees with their personal health, medical claims costs can be positively impacted. A big part of that is providing ways for employees to manage chronic health conditions, especially since 45% of Americans have a chronic condition. Healthcare coverage for people with a chronic condition can equate to more than 87% of health claims expense.
Through a quality wellness plan, employees are encouraged to participate in health and wellness initiatives and may be incentivized to take action with health screenings, flu shots, or step challenges. Some employers offer discounts on their employees' portion of health insurance premiums or other rewards to incentivize employees to engage in wellness activities.
In fact, a study on obesity has shown monetary incentives provide a higher completion rate compared to nonincentivized groups at a success rate of 62% versus 26%.
The benefits of providing a more comprehensive well-being strategy includes improved employee satisfaction and retention, positive culture, increased productivity, fewer absences, lower operating costs, and better financial results for the employer
To take advantage of these benefits, employers should consider providers with a comprehensive suite of wellness services, such as biometric screenings, flu vaccinations, health assessments, health status consultations, health promotion consultants, and online and live support health coaching.
One example of a program that meets these needs and incentivizes each employee to achieve a healthier lifestyle is Go365 (formerly HumanaVitality). The program uses behavioral economics, individualized goals and an incentive program to motivate positive changes in each employee's life.
More hands-on companies may appreciate Goal Guru, a wellness challenge platform that allows employers to further engage their employee population in well-being through company challenges that drive better wellness results with individual and team competitions.
Employers could also take advantage of Humana's first-to-market Well-Being Benefit. This unique benefit pays a cash incentive to employees for standard screening tests and, if the employee has a diagnosis of one of the six covered conditions, rewards cash incentives for enrolling in and completing a covered lifestyle program. This approach ties employers' wellness program engagement into a financial reward for employees, resulting in a healthier and more productive workforce.
Add Peace of Mind with Critical Illness and Accident Insurance
If we look at the typical American worker, many are financially insecure when it comes to daily living expenses. A recent Federal Reserve Board survey revealed 47% of respondents would cover a $400 emergency expense by borrowing money, selling something, or would not be able to come up with the money at all.
Many employees are faced with the reality that they will develop a critical illness. For example, 40% of Americans will be diagnosed with cancer in their lifetime. Living with a cancer diagnosis or suffering a cardiac event can be very costly. Health plan deductibles and out-of-pocket expenses due to an unexpected illness can cripple family finances. Similarly, when employees experience an accident, they might not be prepared to deal with the financial implications.
For decades, products—such as disability and life insurance—have been available to employees to protect short- and long-term obligations. These are incredibly important products, but times have changed. For example, health plan deductibles and out-of-pocket amounts can easily cost thousands of dollars. This financial liability has largely become the responsibility of the employee.
To combat this challenge, supplemental health insurance has become popular and commonly includes accident, critical illness, and hospital indemnity plans. These plans help manage an employee's existing living expenses, health plan deductibles, and out-of-pocket expenses. Some accident plans pay a cash benefit for accidents, injuries, ambulance services, and accidental death, in addition to one's primary medical insurance.
Employers are well-served to provide employees options to better protect themselves and their families from unexpected financial burdens. To that end, voluntary benefits provide employers with a means to meet these needs at little to no cost to the company.
I encourage employers to invest in products that connect the dots between their wellness plans and their employees' financial well-being. Pinpoint supplemental health insurance products with built-in incentives to address awareness, enrollment, and completion, as well as important financial budget protection for employees and their families.
These products can often be offered with critical illness, accident, and hospital indemnity plans. If employers choose to offer these insurance products on a voluntary, employee-pay-all basis, the incentives help drive wellness engagement without any direct cost to them.
Don't get left behind. Help to maximize the well-being—both physical and financial—of your workforce.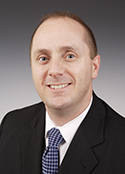 TJ Gibb, Segment Vice President, Humana Workplace Voluntary Benefits, has more than 25 years of experience in the employee benefits industry. He has a diverse background including executive leadership roles at multiple insurance carriers. His responsibilities included P&L, strategy, sales, client retention, operations, product development, marketing and benefit communication.  TJ enjoys innovating ways to help employers better serve and activate their employee populations. He has also served on the boards of several industry associations.