Republican lawmakers pulled their proposal to undo parts of the Affordable Care Act (ACA) Friday afternoon as it became clear they didn't have the necessary votes to pass the bill in the House.
The American Health Care Act (AHCA) would have, among other things, effectively voided the ACA's employer mandate, which requires larger employers to offer workers affordable health insurance. It also would have delayed the "Cadillac Tax" on high-value plans and made a few smaller changes to employer plans. Employers' reporting requirements, however, generally would have remained.
For a full review of the bill's provisions, see ACA Repeal Proposal Released; Cadillac Tax Remains. For a look at its implications for employers, see ACA 'Repeal' Bill Alleviates Many Employer Burdens.
Support for the bill dwindled as lawmakers tried to make concessions, according to Eric Schillinger, an associate at Trucker Huss. Each time they amended the bill to appease one group, they alienated another, creating a tug-of-war, he explained. And instead of allowing the bill to come up short on the House floor, they pulled it to save face, he said.
Speaker of the House Paul Ryan (R-Wis.), speaking to reporters about the decision, said he told President Trump they needed to pull the bill and that the president agreed. "We came really close today but we came up short," he said. "We just didn't quite get consensus today."
Ryan said that Friday's setback wasn't the end of the road for healthcare reform, but that "we're going to be living with Obamacare for the foreseeable future."
Schillinger, however, said that Ryan's comments may have been a bit hyperbolic, perhaps an attempt to galvanize support for future legislation or to save face. "I don't buy that this is a sort of surrender," Schillinger said. Even if they give up on taking the legislative route, Republicans still have a few options, he said. For example, federal agencies have some discretion in how they implement and enforce the law.
So even if the ACA remains "the law of the land" as Ryan said, there probably are still plenty of changes coming in the next 12 months, Schillinger said; it's just not clear what those changes will be.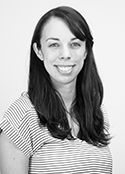 Kate McGovern Tornone is an editor at BLR. She has almost 10 years' experience covering a variety of employment law topics and currently writes for HR Daily Advisor and HR.BLR.com. Before coming to BLR, she served as editor of Thompson Information Services' ADA and FLSA publications, co-authored the Guide to the ADA Amendments Act, and published several special reports. She graduated from The Catholic University of America in Washington, D.C., with a B.A. in media studies.