President Trump's nominee for Secretary of Labor has been approved by the Senate Committee on Health, Education, Labor, and Pensions. He now advances to the full Senate for a final confirmation vote.

Alexander Acosta, a former National Labor Relations Board member, was generally praised by the employer community. He has a deep understanding of labor and employment issues and if confirmed, should be able to hit the ground running, Leslie E. Silverman of Fortney & Scott told BLR® following his nomination. (See Employment Lawyers Say Trump's Pick to Head DOL Is Highly Qualified.)
Acosta addressed several U.S. Department of Labor (DOL) initiatives during his confirmation hearing, including new overtime rules currently stuck in judicial limbo, but offered few details about his plans for them. He did, however, call into question the DOL's authority to set an overtime salary threshold at all. "I think the authority of the secretary to address this is a separate issue from what the correct amount is," he said.
A former chief economist from President Obama's DOL took issue with Acosta's statements, arguing that Congress has amended the Fair Labor Standards Act many times and has never objected to the salary test. For coverage of Acosta's confirmation hearing, see 'Breathtakingly Radical': DOL Nominee Questions Legality of Any Overtime Salary Threshold.
The Senate committee's ranking member, Sen. Patty Murray (D-WA), said she had serious concerns about Acosta from the start and that her concerns were only heightened after the hearing. "Acosta deferred to the President and refused to take a strong stand on critical issues including expanding overtime pay to more workers, fighting for equal pay, and advocating for investments in job training and other key priorities of the Department of Labor," she said in a statement before the committee vote.
The Senate committee voted along party lines to advance Acosta to the full Senate on March 30. Afterward, the committee's chair, Sen. Lamar Alexander (R-TN), praised the nominee and said in a statement that he expects Acosta will have no trouble with the final step. "He's been confirmed by the Senate three times—and I expect that we'll confirm him a fourth," he said. The full Senate's vote is not yet scheduled.
The administration has faced several delays in getting a Secretary of Labor in place, which means that the DOL has been without a voice in the ongoing budget process. Because Acosta was only a nominee when Trump's budget proposal was being prepared, he didn't get to make recommendations about where cuts could occur. (See Trump Proposes 'Substantial' Budget Cut for DOL.)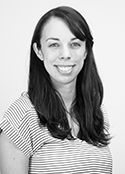 Kate McGovern Tornone is an editor at BLR. She has almost 10 years' experience covering a variety of employment law topics and currently writes for HR Daily Advisor and HR.BLR.com. Before coming to BLR, she served as editor of Thompson Information Services' ADA and FLSA publications, co-authored the Guide to the ADA Amendments Act, and published several special reports. She graduated from The Catholic University of America in Washington, D.C., with a B.A. in media studies.