When an employee's Family and Medical Leave Act (FMLA) leave is just one of many factors in an adverse employment action, it's still FMLA retaliation, a federal appeals court has ruled.
While some employment laws set a "but-for" causation standard (an employee making an age discrimination claim, for example, must show that he wouldn't have been fired if it weren't for his age), the FMLA isn't one of them. Any time FMLA leave is given "negative weight," it's illegal retaliation, the 3rd U.S. Circuit Court of Appeals ruled in Egan v. Delaware River Port Authority (No. 16-1471 (March 21, 2017)).
The Case
"Roger" worked for the Delaware River Port Authority. When he began experiencing migraines, he requested intermittent FMLA leave. The employer approved his request but Roger believed that management was upset with him taking time off. Eventually, while he was out on one such leave, his position was eliminated.
Roger sued, alleging that the employer had retaliated against him for taking FMLA leave. A federal district court sent the case to a jury but did not instruct the jury on the FMLA's "mixed-motive" theory. The jury returned a verdict for the employer.
Appealing the jury instructions to the 3rd Circuit, Roger pointed to a U.S. Department of Labor (DOL) FMLA regulation that calls for a mixed-motive theory for retaliation claims, as opposed to the but-for theory.
After reviewing the regulation, the 3rd Circuit said Roger was right. The DOL says that if FMLA leave is used as a "negative factor" in employment actions, that amounts to illegal retaliation.
The court also determined that the DOL did not exceed its authority in issuing that regulation. Congress left the question open in the statute and "so long as there is a nonarbitrary basis for the DOL to select a mixed-motive approach, we are required to defer to the agency," the court said.
And opting not to choose a but-for causation standard is not arbitrary, it found. The regulation "seeks to ensure that engaging in such protected activity does not negatively impact an employee. This choice is consistent with Congress's goals in enacting the FMLA and the sort of 'legitimate policy choice[ ]' the agency is entitled to make."
The lower court should have determined whether there was evidence from which a reasonable jury could conclude that the employer considered Roger's use of leave in its decision, the appeals court said, remanding the case.
Employer Takeaway
Employers cannot take adverse employment actions against employees for exercising their FMLA rights. But leave doesn't have to be the sole—or even the most important—factor in the decision-making process for the action to amount to retaliation; the employee's FMLA use cannot be given negative weight at all, the Egan court said.
In this case, the employee alleged that he was terminated, at least in part, because he took FMLA leave. But employers also may violate the law if they punish an employee who fails to meet certain standards because of protected time off.
For example, if an employee doesn't meet sales or production goals because of FMLA leave, the employer can't consider that slowdown when deciding which employees to lay off. (See, for example, Pagel v. TIN, Inc., 695 F.3d 622 (2012).) The DOL notes, however, that an employer need not give such employees attendance awards or sales bonuses if they didn't meet the award's criteria because of their leave, assuming such awards are likewise withheld from employees who, for example, took vacation.
For more information, including tips on training front-line managers, see Terminating Employees and Preventing FMLA Retaliation Claims.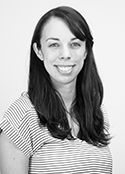 Kate McGovern Tornone is an editor at BLR. She has almost 10 years' experience covering a variety of employment law topics and currently writes for HR Daily Advisor and HR.BLR.com. Before coming to BLR, she served as editor of Thompson Information Services' ADA and FLSA publications, co-authored the Guide to the ADA Amendments Act, and published several special reports. She graduated from The Catholic University of America in Washington, D.C., with a B.A. in media studies.