When you hear that someone brings home a 6-figure salary, do you immediately envision a jet-setting CEO or C-suite executive? If so, you're not alone, but the reality is that some people who take home 6-figures are actually worse off than you might think, especially if they're living in one particular location.
San Francisco, California (also known as the Bay Area)—home to tech giants Apple® and Google—is one of the most expensive cities to live in and because of this, many tech workers are having to scrape by to make ends meet. However, many of these employees make a fairly decent living, that is, if they aren't living in San Francisco.
The Guardian recently reported on the latest tech trends, but instead of chronicling the latest iPhone, it looked at the cost of living in the city compared to the income earned. The Guardian reports that people who live in San Francisco are actually paying some of the highest rents in the world!
The Guardian interviewed a Twitter employee who says, "I didn't become a software engineer to be trying to make ends meet." The man, in his early 40s, earns a base salary of $160,000, but says this income is pretty bad for raising a family in the Bay area. His rent is $3,000 a month, and he claims that is "ultra cheap" for a two-bedroom house. However, he also says he's being priced out of the market for 20-somethings who are willing to share the cost of rent for a single bedroom apartment with a group of people.
The Guardian also reports that tech workers could pay between 40% and 50% of their salary to rent an apartment close to their jobs. One woman who spoke with The Guardian says, "We make over $1 [million] between us, but we can't afford a house." The woman is in her 50s and works in digital marketing for a major telecoms corporation, while her partner works as an engineer at a digital media company. She adds, "This is part of where the American dream is not working out here."
However, Zapier—an apps integration and automation company—is trying to ease the financial burden of its employees by offering $10,000 to leave the Bay Area. According to Mashable.com reporter, Sasha Lekach, "That's $10,000 to 'de-locate' and work from anywhere other than the Bay Area. Take the money and never look back."
The CEO and cofounder of Zapier, Wade Foster, said, "it can be a real challenge to turn the Bay Area into a life-long home rather than a short stop somewhere in our twenties and thirties," which is why Zapier is now offering this incentive package. Foster adds, "[We] think you should be able to work wherever you want and still work at a place that helps you achieve your career goals."
However, this "de-location" package is in the experimental phase at Zapier, and it only applies to workers in the San Francisco area. With all this talk about retention, engagement, and financial wellness, tech employers in the Bay Area may find this "perk" to be the most advantageous benefit a company can offer!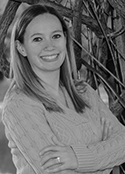 Melissa Blazejak is a Senior Web Content Editor at BLR. She has written articles for HR.BLR.com and the HR Daily Advisor websites and is responsible for the day-to-day management of HR.BLR.com and HRLaws.com. She has been at BLR since 2014. She graduated with a BA of Science, specializing in Communication, from Eastern Connecticut State University in 2008. Most recently, she graduated in 2014 with a MS of Educational Technology.