Most Americans support the idea of paid family and medical leave, especially if the compensation comes from employers, according to a new study from the Pew Research Study.
Pew conducted its study in late 2016 and released the findings March 23. In its Americans Widely Support Paid Family and Medical Leave, but Differ Over Specific Policies, the organization reported that, of its respondents:
85% support paid leave for an employee's own serious health condition;
82% support paid maternity leave;
69% support paid paternity leave; and
67% support paid leave to care for a seriously ill family member.
Pew found that certain demographics were more likely to want paid leave. Women and young adults generally support the idea more than men and those older than 30, according to the report's overview. "For example, 82% of adults ages 18 to 29 say fathers should be able to take paid leave following the birth or adoption of their child, compared with 76% of those ages 30 to 49, 61% of those 50 to 64, and 55% of adults 65 and older," it says.
Who Pays?
Among those who support paid leave, most say employees' compensation should come from employers. About three-quarters of respondents said employers should pay for maternity and paternity leaves. Slightly less (72%) said employers should pay for leave for an employee's own illness and only 59% think employers should pay for caregiving leave. Relatively few say government—either federal or state—should provide the pay, the report says.
Respondents were split, however, on whether the government should mandate the leave and how it should be implemented. Forty-five percent said they would strongly favor the government providing tax credits to employers that provide paid leave. Thirty-nine percent said they would want workers to be allowed to set aside monthly pretax contributions into a personal account that can be withdrawn if they need to take leave from work.
But in general, "the public has a more positive view of policies that incentivize employers or employees rather than those that create a new government fund to finance and administer the benefit," Pew found. Only 28% of respondents said they would favor a program where the government would provide pay using funding from new or higher taxes on wealthy individuals or corporations; 24% expressed support for the establishment of a government fund that all employers and employees would pay into through payroll contributions.
Politics came into play in this area, Pew found. While the majority of paid-leave supporters prefer that employers bear the cost of leave, Democrats express more support for government-paid leave than do Republicans, the report said.
Flexibility Is Equally Important
When asked about other possible workplace benefits, respondents reported that flexibility was just as important as paid family and medical leave.
Pew listed five benefits and asked respondents to identify the one that would be most helpful to them. About three-in-ten Americans who are either employed or looking for work (28%) said they would choose flexibility to decide when they work. About as many (27%) said paid leave would be the most helpful. About one in five (22%) want the option to work from home, while 12% would choose paid time off for routine doctors' appointments or minor illnesses (12%). The remaining 10% said the most helpful benefits would be knowing their work schedule well in advance.
Similar to Pew's report is a recent study from the Boston Consulting Group. That organization found last month that when it comes to paid leave, the leave's duration may not be the most important factor to employees. Instead, the flexibility to take time off as needed may be of greater value. See Paid Family Leave Policies: Employers Have Their Eye on the Wrong Ball for more information.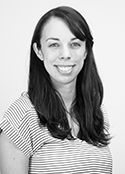 Kate McGovern Tornone is an editor at BLR. She has almost 10 years' experience covering a variety of employment law topics and currently writes for HR Daily Advisor and HR.BLR.com. Before coming to BLR, she served as editor of Thompson Information Services' ADA and FLSA publications, co-authored the Guide to the ADA Amendments Act, and published several special reports. She graduated from The Catholic University of America in Washington, D.C., with a B.A. in media studies.