There are several differences between how top-performing companies handle compensation and how typical companies approach the issue, according to the results of a recent survey.
Top employers have strategies in place and keep up with market data, among other things, experts said during a recent Payscale webinar, How to Do Comp Like Top-Performing Companies. The webinar discussed the findings of the organization's recent compensation survey, which asked 7,700 Human Resources professionals about their pay practices.
Also of great importance is the connection between company culture and pay. Employers should do their best to work their culture priorities into their compensation strategy, according to Payscale presenters Camie Bailey, a senior customer education and training specialist, and Mykkah Herner, a "modern compensation evangelist."
1. Know the Market
Are you too busy to conduct a market salary study? So is everyone else. The difference is that top-performing companies make time for it, Bailey said. (For more information on updating this information when you're strapped for time, see How to Update Aging Salary Data for Your Organization's Jobs.)
The survey defined "top-performing companies" as those who identify as "number one" in their industry and also met or exceeded revenue goals in 2016. They made up 18% of the survey's respondents. Sixty-two percent of those companies have completed a market study within the past 12 months, the survey found, while only 52% of typical companies did.
What's more, top-performing companies are more likely to reference market data at least weekly for individual jobs. "You should review the market every time you're thinking about recruiting or hiring," Bailey said. The same goes for when employees ask for raises, Herner added. The first thing to do is check the market; "every time somebody is talking about pay, that's a good time to look at the market, in my opinion."
2. Develop a Clear Strategy
Almost half of top-performing companies have a compensation strategy, as opposed to only 34% of typical companies, the survey found.
To start this process, you need to know what matters to your organization and then prioritize pay accordingly. Do you value performance? Certifications? Location? "Know what you're paying for," Bailey said.
Next, figure out what motivates your employees. It's not always about pay, she said. Sometimes it's a mentor. "It's understanding what is going to motivate and applying that to your strategy."
That's not the case, however, when it comes to jobs in the most competitive markets, the survey revealed. Top-performing companies are more likely to target a higher market percentile for those jobs, and less likely to focus on benefits like paid time off, health insurance, or flexibility, the speakers said. "So give them cash and make it market-competitive," Bailey said.
"We've been saying for the past few years … if you can't afford to pay for it, it's ok; just make sure you have a good culture. Make sure you have really good perks," Herner said. "And what we found was, amongst top-performing companies, for competitive jobs, that's not enough. You've got to use cash."
3. Create and Maintain Grades and Ranges
Top-performing companies are more likely to have grades and ranges for pay and are more likely to have updated them within the past year, Payscale found.
"There's a lot of value in being able to take the time and [create these] annually or at least review these annually and update these grades as needed as the market is shifting," Bailey said. Knowing the market for each job makes conversations easier for managers and ensures you're consistent with your compensation, she explained.
Baily added that once you decide where you're going to be in relation to the market, you can set up internal ranges. That gives you the ability to adjust for what's important to your company, like performance or experience.
4. Reinforce Culture with Pay
Top-performing companies reinforce culture with compensation, Herner said. But when you do that, "you want to make sure you're reinforcing your culture—not somebody else's culture," he said.
Maybe you're a mission-driven organization and you have your values written on the wall. If one of your principles is valuing employees, you want to make sure that you're paying them fairly. If you value teamwork, you could give bonuses to individuals who exemplify that value, the speakers suggested.
Other workplace culture factors can drive compensation practices as well. If you're a fast-paced organization, maybe you should award bonuses and raises more frequently than other companies. If your managers are empowered to run a team, give them the power to recommend pay. "There are a lot of ways that compensation and culture … relate to each other," Herner said.
Finally, if you value open communication, consider communicating openly about compensation, the speakers said.
5. Foster Effective Communication
Top-performing companies are much more likely to provide "total compensation" statements. What those statements include, however, can vary.
Generally, a total compensation statement starts with salary information, including market and company data. Being open about this information can motivate employees because it shows them where they stand and can help them determine where they want to be.
Employees are going to find market data online anyway, Bailey said. When you include the data you're using on the report and train managers to discuss it in the context of your company's strategy, employees will understand the rationale behind their pay. Your data will look at local companies of the same size, for example, as opposed to general nationwide information that employees may be seeing online.
After that, you would include all the other ways the company is investing in the employee. This includes fringe benefits that can be given a monetary value. You could go as far as including things like regular team lunches, the speakers said, but they specifically advised against including mandatory items like payroll taxes.
Bailey said her clients have been very happy when they adopt these statements. When they share this information, managers feel empowered and employees feel confident in their pay. And when workers ask for raises, it's for the right reasons.
The other half of this initiative involves training managers on how to talk pay with employees. This starts with empowering managers to make pay recommendations because if they're not involved in those decisions, you're setting them up to fail. When an employee has questions about a compensation decision, his or her manager needs to have the answers, Bailey said.
Herner agreed. "Bring managers into the fold," he said. "Give them enough training and then hold them accountable. Make it part of their performance … I think it's that important."
Immediate Actions
If you can't address all of these items right now, Bailey and Herner recommended starting with three small steps:
At the very least, look at market data for your competitive jobs.
Figure out how you can connect compensation to culture.
Make a long-term plan. Payscale asked the survey respondents about their compensation goals for 2017 and offered these five "levels":

Level 1—Paycheck
Level 2—Data (market study)
Level 3—Plan (strategy, pay ranges)
Level 4—Culture (manager training)
Level 5—Open Salary (published ranges and salaries)
When it came to goal-setting, almost a quarter of respondents said they wanted to hit "Level 3" in the upcoming year. Eighteen percent are targeting "Level 4" and 8% are shooting for the final level—open pay information.
"I think that number is pretty impressive," Herner said. For the Payscale clients that already practice open pay, it's just an extension of their culture, he said. "It's a pretty compelling way to extend your culture to comp and put your money where your mouth is."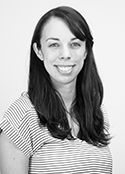 Kate McGovern Tornone is an editor at BLR. She has almost 10 years' experience covering a variety of employment law topics and currently writes for HR Daily Advisor and HR.BLR.com. Before coming to BLR, she served as editor of Thompson Information Services' ADA and FLSA publications, co-authored the Guide to the ADA Amendments Act, and published several special reports. She graduated from The Catholic University of America in Washington, D.C., with a B.A. in media studies.