Lawmakers are considering a bill that would allow private employers to award workers compensatory time off in lieu of overtime pay.
Republicans and employer groups said at an April 5 House subcommittee hearing that, if adopted, the bill will provide incentives that will encourage employers to offer their workers increased workplace flexibility. But House Democrats and an employee advocate said that the bill changes nothing for workers, except to enable their employers to ask them for an interest-free loan.
Proposed Changes
Under the current Fair Labor Standards Act (FLSA), employers must pay workers 1-1/2 their regular rate  for all hours worked beyond 40 in a workweek. H.R. 1180, the "Working Families Flexibility Act of 2017," would amend the FLSA to allow employers to offer workers the option to bank paid time off (PTO) instead, at the same rate.
Here's an example of how this could play out under current law and under the proposal:
Current law: Linda normally works from 9 a.m. to 5 p.m. One Friday evening, she has to work until 6 p.m. and is paid overtime ($7.25 regular rate + $3.63 half time), receiving $10.88 for 1 hour of work. Separately, a few weeks later, she asks to leave at 3:30 p.m. to attend her son's baseball game. If the employer allows her to leave, she is not paid for those hours.
Proposed amendment: Linda has chosen to participate in the comp-time program so instead of receiving any pay for that Friday overtime hour, she accrues 1.5 hours of PTO. When her son's game comes around, she requests to use that PTO. If the employer allows her to use it, it pays her at her regular rate for that time, which means she still receives $10.88 for 1 hour of work performed on that previous Friday.
The bill also includes the following provisions:
Employers and employees must agree to the program in advance and in writing.
An employee's opting-in cannot be a condition of employment and, in fact, they must have worked for the employer for at least 1,000 hours during the past year.
Employees cannot accrue more than 160 hours of comp time. Employers may adopt a cap as low as 80.
An employer must allow workers to use their comp time within a "reasonable period" after making the request but an employer can deny the request if it would "unduly disrupt" operations.
An employee can request to cash out his or her comp time and the employer must provide the pay within a month. Employers must cash out all comp time once per year and provide the pay within a month.
Comp time must be paid out at either the employee's current rate or his or her rate at the time the PTO was accrued, whichever is higher.
Help or 'Hoax'?
Congress amended the FLSA in 1985 to allow public-sector employers to offer comp time in lieu of overtime pay. Except for a very narrow exception, private employers are forbidden from offering their employees comp time. "This isn't right and this isn't fair," said Rep. Bradley Byrne (R-AL), who chairs the Subcommittee on Workforce Protections of the House Committee on Education and the Workforce. Private sector workers should be afforded the same freedom to choose between more time off or more money in the bank, he said.
But that's not what H.R. 1180 does, countered Rep. Mark Takano (D-Calif.), the subcommittee's ranking Democrat. If the bill is passed, employees who opt-in will take home the same pay that they always have—it will just be delayed, allowing employers to hold onto that pay for up to 13 extra months, he said.
The bill also doesn't create any new leave rights for employees in return for that delay, Takano said. The bill states that employers must permit workers to use accrued PTO "within a reasonable period after making the request if the use of the compensatory time does not unduly disrupt the operations of the employer." That's not a guarantee that they can use it when they want or even at all, Takano said.
Vicki Shabo, vice president at the National Partnership for Women & Families, echoed Takano's concerns. Nothing in the FLSA prevents employers from giving employees unpaid time off to deal with family situations, she said. And when they do so, employees have already received the overtime pay to which they are entitled to help cover their expenses during that time.
She called the proposal a "cruel hoax" that merely delays workers' pay and offered an example similar to the one below:
Current law: Bob is a nonexempt employee who regularly works overtime, taking home time-and-one half pay for those hours. He asks that he not be scheduled for a particular Tuesday so that he can be with his mother while she has surgery. The employer knows that Tuesday will be especially busy and (assuming that no other laws are implicated) declines his request. Bob uses his savings to hire a caregiver to be with his mother that day instead.
Proposed amendment: Bob has chosen to participate in the comp-time program. When he requests Tuesday off, the employer says it would be "unduly burdensome" for him to be out that day and offers him Thursday instead (meeting the "within a reasonable period" requirement). Because Bob doesn't need Thursday off, he asks to cash out that comp time day to hire a caregiver to go with his mother. The employer informs him that he will receive the pay in a month.
"What we're doing here is providing an out for employers that don't want to take the high road and pay their employees the money that they're owed at the time that they are owed it," Shabo said. "Let's not pretend that benevolence motivated that public sector use of comp time; it's a cost-savings measure." Shabo also expressed concern that—because it's seemingly better for employers if workers accept the comp time option—employees will feel pressured to opt in for fear of being passed over for overtime shifts.
The witnesses who spoke in favor of the bill, however, said that because it incentivizes the program for employers, it will encourage more businesses to allow workers to take time off as needed. The Society for Human Resource Management's (SHRM) representative, in written testimony, said that employers need a policy that incentivizes flexibility. This bill will result in more employers offering more time off because in exchange, they'll receive predictability and certainty, SHRM said.
And in response to the concern that employers will not permit workers to use their comp time when they want, the U.S. Chamber of Commerce's representative said he has faith that the bill's "undue disruption" standard won't be an obstacle for employees. The U.S. has 20 years of case law from the public sector's use of comp time that shows it's a difficult standard for employers to meet, he said.
For a full discussion of that case law, see below.
Reasonable Period and Undue Disruption Case Law
The following has been adapted from BLR's Fair Labor Standards Handbook for States, Local Governments, and Schools.
The FLSA requires that a public-sector employer permit an employee who has requested to use accrued comp time to do so within a "reasonable period" after making the request as long as it does not "unduly disrupt" the agency's operations (29 U.S.C. §207(o)(5)).
The U.S. Department of Labor's (DOL) implementing regulations provide the following guidance for identifying a "reasonable period":
Whether a request to use compensatory time has been granted within a "reasonable period" will be determined by considering the customary work practices within the agency based on the facts and circumstances in each case. Such practices include, but are not limited to (a) the normal schedule of work, (b) anticipated peak workloads based on past experience, (c) emergency requirements for staff and services, and (d) the availability of qualified substitute staff. (29 C.F.R. §553.25(c))
The 5th and 9th U.S. Circuit Courts of Appeals have interpreted the law to mean that a public agency is not necessarily required to allow employees to use their comp on a specific date they request (Houston Police Officers Union v. City of Houston, 330 F.3d 298 (5th Cir.), cert. denied, 540 U.S. 879 (2003); Mortensen v. County of Sacramento, 368 F.3d 1082 (9th Cir. 2004)).
However, the 6th and 7th Circuits have held that agencies must grant requests for leave on the specific dates an employee requests it unless doing so would disrupt their operations (Heitmann v. City of Chicago, 560 F.3d 642 (7th Cir. 2009); Beck v. Cleveland, 390 F.3d 912 (6th Cir. 2004)).
The DOL has said the Heitmann and Beck rulings represent a "better reading" of the law.
The meaning of the term "undue disruption" also has been the subject of debate. The legislative history (House Report 99-331, 99th Cong. 2nd Sess.) gives the following guidance:
When an employer receives … a request for the use of compensatory time, that request should be honored unless to do so would be unduly disruptive. By the term "unduly disruptive," the Committee means something more than mere inconvenience. For example, a request by a snow plow operator in Vermont to use 40 hours of compensatory time in February probably would be unduly disruptive. This would be true whether the request was made 48 hours or several months in advance. On the other hand, the same request by the same employee for the same number of hours in June or hunting season probably would not be unduly disruptive.
The DOL regulations incorporate the statement that an undue disruption must be more than a "mere inconvenience" to the employer (29 C.F.R. §553.25(d)).
The Beck court added that an undue disruption is a disruption to an agency's operations, not its finances. For example, that the fact that the employer would have to pay an overtime premium to a substitute employee is not a legitimate reason for an employer to deny leave, the court said.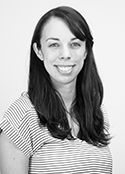 Kate McGovern Tornone is an editor at BLR. She has almost 10 years' experience covering a variety of employment law topics and currently writes for HR Daily Advisor and HR.BLR.com. Before coming to BLR, she served as editor of Thompson Information Services' ADA and FLSA publications, co-authored the Guide to the ADA Amendments Act, and published several special reports. She graduated from The Catholic University of America in Washington, D.C., with a B.A. in media studies.