What could be so strange about hiring trends you ask?  A new survey, released by SmartRecruiters, offers some insight into the do's and don'ts of hiring and recruiting. And while these results aren't reinventing the recruiting wheel, they will make you think twice about your next interview.
The SmartRecruiters survey sheds light on the behaviors of both hiring managers and candidates that most often result in a match. The study was fielded among 180 job applicants who were subsequently hired and 1,800 who were subsequently rejected during the hiring process.
How a candidate views his or her personal appearance; what color outfits were worn during an interview—apparently all these seemingly nonimportant things made a huge impact in the hiring process!
For example, 78% of hired candidates rated their physical appearance as "average" or "slightly unattractive," whereas 66% of the rejected candidates rated their physical appearance as "attractive" or "very attractive."
Additionally, 70% of the hired candidates reported wearing a mostly black outfit to their interview, while just 33% of rejected candidates wore all black.
It's no surprise that a typo on a résumé looks bad for the potential candidate, but have you ever reviewed a résumé that was clearly meant for a different company? A similar percentage of unsuccessful candidates (42%) and successful candidates (45%) said they tailor their résumé for each job interview, but 18% of the hired candidates cited their reason as "fake it until you make it," compared to just 2% of the rejected candidates.
Communication is key, and even more so during and after the interview process! Almost half (49%) of the candidates who did not receive a job offer did not understand why they had been passed over for the position. Furthermore, 38% said they were notified via e-mail of the final decision, while 46% said they were simply left hanging, receiving no official notification.
The survey also found that social media played a big role in candidates being rejected for the job, specifically: 42% reported that their social media postings are public, 23% said there are photos of them drinking at a party or bar on their social media, and an equal number (23%) admitted to sometimes posting spelling errors.
"The results of the research indicate that hiring success requires a holistic approach, starting with the job description itself, and must communicate as much information as possible as early as possible for candidates," said Jerome Ternynck, cofounder and CEO of SmartRecruiters, in a press release of the findings. "Those who reported spending significant portions of the interview learning about the company and the specifics of the job were ultimately those who went on to be hired."
Additional information on this survey can be found here.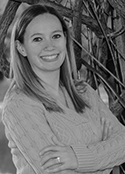 Melissa Blazejak is a Senior Web Content Editor at BLR. She has written articles for HR.BLR.com and the HR Daily Advisor websites and is responsible for the day-to-day management of HR.BLR.com and HRLaws.com. She has been at BLR since 2014. She graduated with a BA of Science, specializing in Communication, from Eastern Connecticut State University in 2008. Most recently, she graduated in 2014 with a MS of Educational Technology.