More than 60% of two-parent families in the U.S. have a dynamic where both parents hold jobs. With this many parents in the workforce, it's important your company is ensuring these working parents make up a large portion of your culture offerings.
For instance, your maternity and paternity leave policies only reach parents for a small period of time after their child is born. Are your employee benefits helping to make their lives easier once they return to the office?
According to a recent survey conducted by Cognoa—a digital health company providing screening and support for developmental delays—employers are still falling short when it comes to supporting their parent employees. The survey found 44% of respondents believe their current or past employers lack supportive, parent-friendly benefits. If you're worried your company may fall under the umbrella of employers who don't offer enough support to working parents, run through the quick checklist below to determine where improvements can be made.
Do You Offer Flexible Working Options?
While companies like Facebook and Google may have the capacity to provide parent-friendly benefits like egg-freezing, on-site child care, and family-sized, take-home meals, this may not be an option for your company. The good news is you can start much smaller while still making an impact on your entire parent population.
If your company can swing it, a great benefit to offer is flexible scheduling, catering to much more than your parent employees. Cognoa's survey also found more than half of working parents miss work at least once a month for something related to their child, such as a doctor's appointment or meeting. Giving your employees the option to occasionally work remotely, come in early to leave early, or take the sporadic personal day, will drastically improve parents' lives in your office.
Have You Surveyed Your Employees Recently?
HR professionals know the importance of employee engagement more than anyone. Knowing the best programs for your employee population can be challenging, and getting them to use it is even harder. To establish—and more importantly, maintain—an inclusive culture, you must regularly find a way to get a pulse on what your employees are looking for in a benefits package or company perks.
The most effective method for gauging your employees' thoughts on benefit satisfaction is to distribute an initial survey with questions about how your employees feel about your current program. If you've set up a system where you regularly send a quarterly culture survey, then you most likely have a baseline understanding of the needs of your office.
If this isn't an established practice for your company, it could be a good starting point. You may find that parent needs aren't actually a major concern at your office. However, this could change with every new set of hires, so it's important to check back regularly.
Are You Offering Any Perks That Differ from the Norm?
If you're only providing your employees with the basics, it may be hard to keep up in a world where inclusivity is quickly approaching the top of many job searchers' priority lists. Having a heavily modernized culture not only allows you to keep your current employees happy, healthy, and loyal, but it also helps you attract top talent.
Consider your current perks and benefits, and think about how valuable they are to your office population. Would they give you a competitive edge in the career market? If you think you may want to step up your corporate wellness game, an innovative option for parents (or those who might soon become parents) is a good place to start.
For instance, Cognoa offers a solution for working parents to screen for potential developmental delays, like autism, and get activities to help reach developmental milestones. This can either provide parents with peace of mind that their child's behavioral development is on track, or provide them with support and early intervention if a delay is detected. In turn, those parents can reduce absenteeism and become more productive at work by knowing their child's health is in good hands.
If you think you might be lacking in parent-friendly benefits, starting the process is simple. Do a quick evaluation of what you currently offer, survey your office, and even look into what your competitors provide. You'll have an inclusive culture in no time.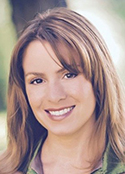 Michele Bell serves as VP of Partnerships at Cognoa, a digital health company changing how parents understand and support their child's development, while also helping employers improve the lives of their employees. To learn more about how Cognoa can provide peace of mind for your employees, contact Michele at Michele.bell@cognoa.com.