With the city's endorsement, a federal judge has issued a stay of Philadelphia's ban on questions about job applicants' salary history. The new law was set to take effect May 23.
Philadelphia's mayor signed the salary history bill into law earlier this year and, unlike some in other cities, the requirements extend to private employers. Specifically, the law prohibits employers from asking about a prospective employee's wage history or conditioning employment on the provision of such information. Employers also cannot rely on information about previous compensation unless an applicant willingly volunteers it, under the bill.
The bill appeared to be in jeopardy when a major Philadelphia employer, Comcast, and the city's Chamber of Commerce threatened Mayor Jim Kenney (D) with a lawsuit if he signed off on it. The mayor, however, told local media outlets that "what is good for the people of Philadelphia is good for business too."
The Chamber—which has a Comcast executive on its board—made good on that promise and filed a lawsuit April 6 alleging that the ban violates businesses' freedom of speech. "In its current form, the Ordinance will not advance gender wage equality, but instead will chill the protected speech of employers and immeasurably complicate their task of making informed hiring decisions," the complaint said. The business organization also requested an injunction to prevent the city from enforcing the law while the litigation proceeds.
On April 18, a judge issued an order staying the effective date until he can rule on the injunction request. According to Eric B. Meyer, a partner with Dilworth Paxson LLP in Philadelphia, the judge likely exercised this option because the law's effective date is looming and he needs more time to decide whether to grant or deny the injunction.
Obtaining a preliminary injunction requires, among other things, showing a likelihood of success on the merits, Meyer noted. "Therefore, future appeals aside, the … preliminary-injunction ruling will largely forge the path for this law," he told BLR®. "Waiting for that ruling (and, thus, more clarity) makes sense under the circumstances."
Philadelphia said it voluntarily agreed to the stay because it provides a benefit to the city in the litigation. "It gives the court, and defense, more time to sort through the legal, factual, and procedural issues addressed by plaintiff's filings," a city official said. Initial briefs are due in May.
In a blog post, Philadelphia-based law firm Blank Rome said that "employers should still be prepared to adjust their hiring practices on short notice in the event that the court lifts the stay or denies the requested injunction."
Salary History Ban Trend
Philadelphia's law is just the latest in a recent spate of similar measures:
Massachusetts. Massachusetts enacted its prohibition last year as part of a broader equal pay law, and it takes effect July 1, 2018. Specifically, it forbids employers from asking applicants to disclose pay history until after the employer makes an offer. The state law also forbids pay secrecy requirements, meaning employers can't discipline workers who choose to discuss compensation with each other.
New York and New York City. New York state adopted a ban for state agencies earlier this year. In an Executive Order, the governor said that the state may no longer ask job applicants for salary history before it makes an offer.
And late last year, New York City did the same for city agencies, preventing them from seeking information—either through the individual or public records—about an applicant's previous wage, salary, or benefits until after an offer is made. This ban soon may apply to all employers in New York City, too. The city's council passed a measure to that effect April 4 and the mayor is expected to sign it. Once signed, it will take effect in 180 days.
New Orleans, Louisiana. Similar to New York City's first ban, New Orleans prohibits city agencies from requesting applicants' salary histories. The city's mayor signed an Executive Order forbidding the question January 25 and it took effect immediately.
Pittsburgh. Pittsburgh's city council passed a bill January 24 that prohibits the city from asking about a job applicant's salary history. It also forbids the city from relying on wage history in the employment process, unless the applicant volunteered the information. The council sent the bill to the city's mayor and he signed it January 30. It took effect immediately.
Puerto Rico. Puerto Rico's governor signed a law in March that prohibits employers from asking applicants about their salary history. It took effect immediately.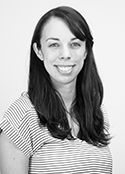 Kate McGovern Tornone is an editor at BLR. She has almost 10 years' experience covering a variety of employment law topics and currently writes for HR Daily Advisor and HR.BLR.com. Before coming to BLR, she served as editor of Thompson Information Services' ADA and FLSA publications, co-authored the Guide to the ADA Amendments Act, and published several special reports. She graduated from The Catholic University of America in Washington, D.C., with a B.A. in media studies.