When Fox News paid some of the $13 million needed to settle sexual harassment claims made against O'Reilly Factor host Bill O'Reilly, it seemingly failed to fully address the problem. The company didn't thoroughly investigate or take appropriate remedial action until there was public pressure to do so, according to news reports. Employment law attorneys say that's a recipe for disaster.
Fox tried to resolve a culture of harassment by paying people off, says John S. Gannon, an associate with Skoler, Abbott & Presser, P.C., and an editor of Massachusetts Employment Law Letter. Instead, the network should have: (1) implemented better policies and training; (2) conducted complete investigations; and (3) followed up with the necessary discipline.
Based on news coverage of the events, it seems that Fox didn't do anything about the harassment until the allegations were made public. "And that's too late," Gannon told BLR®; employers must take preventative measures and jump into action as soon as a claim is filed.
Start at the Top
If you have harassment going on at the top of your organization, as Fox did, that's a major clue that the same activity is going on at lower levels, says Mark I. Schickman, a partner at Freeland Cooper & Foreman LLP, and editor of California Employment Law Letter. "It's rare that you've got that issue at the top and don't have it elsewhere," Schickman said. Employees see that behavior and take their cues from there.
To address the problem, HR needs executive buy-in for new policies, practices, and training. This should include a reporting mechanism that allows workers to choose to complain to either a male or female individual who is not their supervisor. In addition, training should specifically teach supervisors how to be on the lookout for harassment. They're in the best position to spot it, Gannon said.
HR also must ensure that higher-ups practice what they preach. "Stopping harassment is really easy to articulate and teach," Schickman said; but ensuring that training is effective is a different story. Some people think they're above consequences, he said, especially those in positions of power.
Finally, HR also should identify factors that may trigger harassment and address them, Schickman said. For example, misconduct often happens on overnight trips, or at events with alcohol or marijuana. Training isn't 100% effective because people forget about it as soon as one of these triggers is introduced.
So treat employees like adults, but take preventative measures, he said. For example, send out a reminder about your policies ahead of an overnight trip. Ensure that everyone has booked hotel accommodations in advance. (You don't want anyone making a last-minute decision to share a room.) Be aware of any previous issues between any individuals going on the trip. And when everyone is back at work, ask how the trip went.
And don't be disheartened if your efforts don't result in immediate change. "Don't think that you're going to be able to resolve all at once a problem which was created over the course of decades," Schickman said. "It's going to take a while for your internal culture to change. And it's going to take a while for people to trust the change."
Properly Address Complaints
Even with the best policies and training, you'll probably still eventually receive a complaint. The first step is to conduct a full investigation, Gannon said. Fox News said it investigates all claims but also announced additional efforts after the New York Times uncovered the settlement agreements.
The next step, if you determine that harassment occurred, is to take remedial action, Gannon explained. Fox, again, seems to have only taken this step seriously once public pressure mounted. Whether you suspend, terminate, or take some other action should depend on the facts of the case.
Sometimes it's an individual's first offense, the facts are not particularly egregious, and they're extremely apologetic. On the other hand, failing to fire someone who sexually harasses coworkers again and again demonstrates that the employer does not take its obligation to prevent harassment seriously.
Your actions need to be reasonably calculated to ensure that offending behavior does not recur, Gannon said, and "that's exactly what Fox News didn't do here."
Apply the Rules to Everyone
Finally, remember that an individual's position or skill does not make him or her immune from consequences, Schickman said. Uber came under fire after an employee alleged that HR refused to take action against her harasser. Instead, she claims the employer told her—and his numerous other victims—that he was a "high performer" and a first-time offender. (See more at A Culture of Harassment? What Went Wrong at Uber, Tesla.)
Fox probably thought these allegations would never come out, Schickman said. The settlements undoubtedly included nondisclosure provisions; but those are practically unenforceable and have many loopholes. "I think they tried to give an important player a pass and discovered that it was too expensive to do," he added, noting that many advertisers pulled their support following the Times' story.
Employers have a responsibility to ensure that sexual harassment does not continue, regardless of the harasser's job title or skill, Schickman said; "there's nobody too big to touch."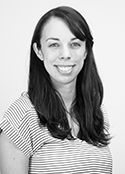 Kate McGovern Tornone is an editor at BLR. She has almost 10 years' experience covering a variety of employment law topics and currently writes for HR Daily Advisor and HR.BLR.com. Before coming to BLR, she served as editor of Thompson Information Services' ADA and FLSA publications, co-authored the Guide to the ADA Amendments Act, and published several special reports. She graduated from The Catholic University of America in Washington, D.C., with a B.A. in media studies.