The U.S. House of Representatives passed a bill Tuesday that would allow private employers to offer workers compensatory time off in lieu of overtime pay.
The Working Families Flexibility Act of 2017 now goes to the Senate but, despite having the White House's support, could face some obstacles there.
The Bill
H.R. 1180 would amend the Fair Labor Standards Act (FLSA) so that employers could offer workers the ability to bank paid time off instead of receiving 1-1/2 times their regular rate for hours worked beyond 40 in a workweek.
The parties would have to agree to the arrangement in advance and employees could not accrue more than 160 hours of comp time. Employers would have to allow workers to use their time off within a "reasonable period" after making a request but could deny the request if it would "unduly disrupt" operations. Employers also would have to cash out comp time banks every year.
The public sector already has this option available and Republicans say that private business should as well. Because the bill incentivizes the program for employers, it will encourage more businesses to allow workers to take time off as needed, supporters say. A representative for the Society for Human Resource Management (SHRM), in written testimony, told Congress that the bill will result in more employers offering more time off because in exchange, they'll receive predictability and certainty.
Democrats and worker advocates, however, say it merely amounts to an interest-free loan for employers and includes no guarantee that employees can take time off when they want. They also say the program will cause employers to offer overtime hours to employees who agree to accept comp time first, denying extra pay to those who need it most.
David S. Fortney of Fortney & Scott, LLC, a management employment law firm, said he believes the bill properly addresses those concerns and that the program will benefit both employees and employers: workers will have improved access to time off and employers gain some consistency in paying workers.
For more details on the bill's provisions, see Congress Mulls Comp Time for Private Employers.
Next Steps
The House has passed similar bills before but they have always died in the Senate, which means H.R. 1180 carries some baggage, Fortney said. This most recent bill passed 229-197 almost along party lines. It's possible that the Senate could pass the bill, Fortney added, but if the Senate votes in a similar manner, the measure could face a filibuster there.
The White House offered its support for the bill Tuesday, saying in a statement that the administration believes the bill would help workers balance the competing demands of family and work. The administration also said it believes the bill contains satisfactory protections to ensure that employers won't coerce workers into accepting comp time instead of pay.
"If H.R. 1180 were presented to the President in its current form, his advisors would recommend that he sign the bill into law," the White House said.
If the bill doesn't pass, it may at least serve as a springboard to continue a national discussion on workplace flexibility, Fortney said. Noting that the FLSA was designed for the workforce of the 1930s, he said comp time may be just one component in a broader updating that could include things like flexible scheduling. Whether or not comp time is approved for private sector use, "we need to develop workplace rules that meet the needs of today's workforce," Fortney said.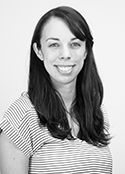 Kate McGovern Tornone is an editor at BLR. She has almost 10 years' experience covering a variety of employment law topics and currently writes for HR Daily Advisor and HR.BLR.com. Before coming to BLR, she served as editor of Thompson Information Services' ADA and FLSA publications, co-authored the Guide to the ADA Amendments Act, and published several special reports. She graduated from The Catholic University of America in Washington, D.C., with a B.A. in media studies.