President Trump on Thursday signed an Executive Order (EO) that, unlike a draft version, leaves intact Obama-era LGBT nondiscrimination requirements for federal contractors.
The order, which one expert described as largely hortatory, addresses tax exemptions for religious organizations and the Affordable Care Act's (ACA) contraceptive mandate. But it includes little affirmative movement, according to Burton J. Fishman, senior counsel with Fortney & Scott LLC.
EO Provisions
Generally, the EO says that it "shall be the policy of the executive branch to vigorously enforce Federal law's robust protections for religious freedom."
Specifically, the order takes aim at a law requiring nonprofits to abstain from political activity in order to maintain their tax-exempt status. It directs the U.S. Department of the Treasury to refrain from enforcing that law against religious organizations.
Treasury should not "take any adverse action against any individual, house of worship, or other religious organization on the basis that such individual or organization speaks or has spoken about moral or political issues from a religious perspective, where speech of similar character has, consistent with law, not ordinarily been treated as participation or intervention in a political campaign on behalf of (or in opposition to) a candidate for public office by the Department of the Treasury," the order says.
The order defines "adverse action" as a tax or tax penalty; the delay or denial of tax-exempt status; the disallowance of tax deductions for contributions made to entities exempted from taxation under section 501(c)(3) of the tax code; or any other action that makes unavailable or denies any tax deduction, exemption, credit, or benefit.
Trump said during the signing ceremony that this provision of the tax code has been used to silence pastors. Fishman, however, said it has not been stringently enforced.
The EO also directs Treasury, the U.S. Department of Labor, and the U.S. Department of Health and Human Services to consider issuing amended regulations addressing religious-based objections to the ACA's preventive-care mandate.
This section of the order essentially voices support for the U.S. Supreme Court's Hobby Lobby ruling, Fishman said.
No LGBT Changes
What the order leaves out, however, may be just as significant as what it includes, Fishman said. It doesn't roll back nondiscrimination protections for LGBT individuals, as a draft proposed to do.
Initially, the administration had proposed provisions that some said would allow contractors to discriminate against LGBT applicants and employees. It also may have prohibited employers from taking action against an employee who, for example, refused to work with a gay coworker or serve a transgender customer, based on a religious belief.
David Fortney, also of Fortney & Scott and editor of Federal Employment Law Insider, said that federal law already provides a framework for employers to accommodate sincerely held religious beliefs and that such an EO would have created divisiveness. "Employers already have a way to work through that," he said. An order like the draft version "would have been very disruptive for many workforces."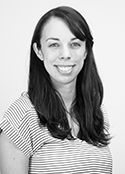 Kate McGovern Tornone is an editor at BLR. She has almost 10 years' experience covering a variety of employment law topics and currently writes for HR Daily Advisor and HR.BLR.com. Before coming to BLR, she served as editor of Thompson Information Services' ADA and FLSA publications, co-authored the Guide to the ADA Amendments Act, and published several special reports. She graduated from The Catholic University of America in Washington, D.C., with a B.A. in media studies.