Pay equity isn't just a matter of "fairness" and doing the right thing—it's also a compliance issue and a business issue.  A number of states—including California, Massachusetts, Maryland, and New York—have laws prohibiting pay disparity based on gender, and more states are likely to follow.
Aside from potential financial risk, pay inequity is also bad for business because it undermines an organization's pay strategy, impacts market perceptions for an organization, and damages teamwork and morale, explained Christopher Ryan, Vice President of Strategic Advisory Services at ADP, at WorldatWork's Total Rewards 2017 conference in Washington, D.C.
So, proactive employers either already have or are planning to looking at their pay practices to ensure their employees are being paid fairly.  And, Ryan explained, the obvious first place to start is to take a look at base pay differences between men and women. But Ryan says that even with your good intentions, there's an area of your organization's pay practices you're not paying attention to that may be contributing to inequity in your employees' total compensation—and that's variable pay.
Why Is Total Compensation Important?
Ryan said there's now a shift in what federal agencies and legislators at various levels are looking at, when looking for signs of pay inequity—from an employees' regular rate of pay to their total compensation.  For example, in proposing its new EEO-1 reporting requirements, the Equal Employment Opportunity Commission noted that the percentage of compensation outside of regular pay has increased significantly over the past several years, Ryan noted.
In its extensive research, ADP found that there is an overall 28% pay variance between men and women in the U.S. workforce.  What role does variable/incentive pay play in that overall inequity?
Enter the work being done by the ADP Research Institute and Ahu Yildirmaz, Vice President Market Insights and Analytics and Head of the Institute.  They recently conducted a detailed study of about 11,000 employees who all started their jobs at the same time and stayed with their respective employers for over 6 years (Q3 of 2010 through Q4 of 2016).  Cohorts were of similar ages and starting base salaries.
The study examined how compensation patterns for each gender varied by average base salary and average annual bonus, Yildirmaz explained.  The study looked at discrepancies between base pay at the time of hire, their average annual bonus (if they received one) in their first full year of employment, and their base pay and average annual bonus in their 6th year of employment.
Although the results are both preliminary and subject to change (they will be releasing full and finalized findings in the near future), their overall takeaway was that among different age groups and salary ranges, starting base salaries were very competitive (often nearly identical) between men and women.  However annual bonuses (variable pay) were not—and were a primary factor in creating a gap in average annual total earnings (i.e., total compensation).
Some findings/discussion points based on their preliminary data are that when it comes to new hires with the same start salary "women tend to be paid substantially lower bonuses than their male counterparts, both in actual dollars and as a percentage of base pay" and that "lower bonus pay contributes to lower total average earnings over time."
Ryan reminded audiences that (in a state that has a pay equity law, for example) the figure that's going to be looked at by anyone—including a plaintiff's attorney—is the gap in average total earnings between men and women, not base pay.  And the presentation of data by Yildirmaz painted a pretty convincing picture that variable pay is a significant contributor to that gap.
Employer Takeaway
To avoid pay discrimination, don't just look at base pay.  Variable pay practices can cause inequity, and employers with the best of intentions may not even be aware of the situation, Ryan says.
And to that point, he suggested that employers be careful how much leeway they give supervisors who negotiate bonuses with individual employees on their own.  "If you need discipline around base pay, you need discipline around the bonus," he cautioned.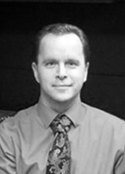 Chris Ceplenski is Managing Editor, News. He has managed several BLR products related to employment law and human resources including newsletters, manuals and websites. He has authored hundreds of articles that have appeared on HR.BLR.com and produced dynamic content such as podcasts, videos, infographics, and slideshows. Prior to joining BLR in 1999, he worked as an editor for a book producer and literary agency and as a college writing instructor. He received his B.A. from Eastern Connecticut State University and an M.A. in English from Clarion University of Pennsylvania.