New York City's mayor signed a law last week that will prohibit employers from asking about a job applicant's salary history.
The city's council passed the bill last month, and it prohibits employers "from inquiring about a prospective employee's salary history during all stages of the employment process." If an employer is already aware of a prospective employee's salary history, it may not rely on that information in the determination of salary.
"When employers rely on salary histories to determine compensation, they perpetuate the gender wage gap," according to the council. Measures like this law "can reduce the likelihood that women will be prejudiced by prior salary levels and help break the cycle of gender pay inequity," the bill's summary says.
Mayor Bill de Blasio (D) signed the bill May 4, saying that it "builds upon the progress we have made to close the pay gap and ensure everyone is treated with the respect they deserve."
The city's first lady, Chirlane McCray, also released a statement, saying that the law will require employers to appropriately value workers. "This legislation will encourage mindful, open dialogue between employers and job applicants to negotiate an honest salary, compensation and realistic job expectations," she said.
The city adopted a similar ban for its own agencies last year. New York state did the same shortly thereafter, preventing state agencies from seeking information—either through the individual or public records—about an applicant's previous wage, salary, or benefits.
The New York City law extending the requirements to private employers will take effect October 31.
An Emerging Trend
New York City's law is the latest in a broader trend. At least six other states and cities have adopted similar prohibitions in recent months.
However, at least one—Philadelphia's—has been challenged in court. With the city's endorsement, a federal judge issued a stay of the ban while he considers whether it might violate business' freedom of speech. The law was set to take effect May 23.
Adding to the confusion, an appeals court recently weighed in on the issue and created a split among the federal circuit courts of appeal. While the federal Equal Pay Act prohibits pay discrimination based on sex, salaries are a "factor other than sex," the 9th U.S. Circuit Court of Appeals ruled April 27. The ruling is in conflict with at least the 10th and 11th Circuits, which have held that prior salary alone cannot justify a pay disparity.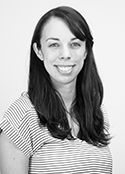 Kate McGovern Tornone is an editor at BLR. She has almost 10 years' experience covering a variety of employment law topics and currently writes for HR Daily Advisor and HR.BLR.com. Before coming to BLR, she served as editor of Thompson Information Services' ADA and FLSA publications, co-authored the Guide to the ADA Amendments Act, and published several special reports. She graduated from The Catholic University of America in Washington, D.C., with a B.A. in media studies.