Despite the negative views of marijuana (medicinal and otherwise) held by Attorney General Jeff Sessions, the Trump Administration will not expend resources towards thwarting states' medical marijuana laws.
Trump signed H.R. 244 into law late last week; the measure enables the funding of the federal government through September 30th.
In a prepared statement about H.R. 244, Trump noted:
Division B, section 537 provides that the Department of Justice may not use any funds to prevent implementation of medical marijuana laws by various States and territories.  I will treat this provision consistently with my constitutional responsibility to take care that the laws be faithfully executed.
For now, it seems, the various states' medical marijuana initiatives will continue operating as usual. Recreational marijuana initiatives, however, may well be a different story. We'll keep you posted as developments arise.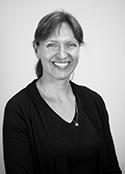 Jennifer Carsen, JD,is a Senior Legal Editor for BLR's human resources and employment law publications, focusing on benefits compliance. In the past, she served as the managing editor of California Employer Resources (CER), BLR's California-specific division, overseeing the content of CER's print and online publications and coordinating live events and webinars for both BLR and CER.

Before joining CER in 2005, Ms. Carsen was a Legal Editor at CCH, Inc. and practiced in the Labor & Employment Department at Sidley & Austin, LLP in Chicago. She received her law degree from the New York University School of Law and her B.A. from Williams College. She is a member of the New Hampshire Bar Association.

Questions? Comments? Contact Jen at jcarsen@blr.com for more information on this topic